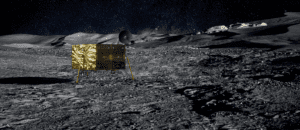 Edinburgh, 17 August 2022. – Astrobotic Technology, a Lunar lander developer, has formally bid for the assets of space infrastructure company Masten Space Systems, after Masten filed for Chapter 11 bankruptcy last month, Masten said.
According to the bid, Astrobotic would pay US $4.2 million for Masten's assets, which includes a US $14 million SpaceX launch credit. In addition, the offer also comprises up to US $1.4 million in debtor-in-possession financing, allowing the company to continue operating. However, Masten might still receive higher bids during a September auction process. Masten earlier received a bid from Intuitive Machines, another lunar lander company, covering the SpaceX launch credit only.
SpaceX terminated its launch contract with Masten this summer due to missed payments and agreed to give them a credit for the amount already paid. However, SpaceX required the credit go to one of the eligible 14 companies within NASA's Commercial Lunar Payload Services program. 
Masten was founded in 2004 and had won a number of NASA contracts since then. The last one was a  US $75 million award two years ago to deliver eight scientific payloads to the Moon's South Pole. Masten Mission 1 would have utilized the company's Xelene lunar lander, launched aboard a SpaceX rocket in 2023.