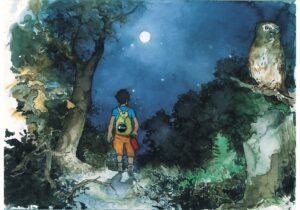 Budapest, 13 July 2022. – ESA set up a 12-member advisory group to provide decision-makers with independent and objective geopolitical, economic and societal assessments regarding the agency's human and robotic space exploration. The group comprises eight men and five women from political, economic, academic and explorer backgrounds.
Terrae Novae 2030+, ESA's exploration roadmap, sets out its exploration vision for Europe with three objectives. The first is to create new sustainable opportunities in low Earth orbit after the decommissioning of the International Space Station. The second is to send the first European to the Moon's surface by 2030. Finally, the third objective is to prepare Europe's participation in the first human mission to Mars.
The advisory group will meet in September and November this year to be able to inform decisions taken at the ESA Council of Ministers. The first meeting of 2023 will take place in January and a report will be published in March. This report will advise the deliberations of a Space Summit that is to take place in the second half of 2023.
The 12 members of the group include Stefania Giannini, UNESCO Assistant Director General for Education; and explorer Erling Kagge. Anna Rathsman, Chair of ESA Council and Director General of the Swedish National Space Agency; and Tomasz Rozek, a science communicator are also part of the group.