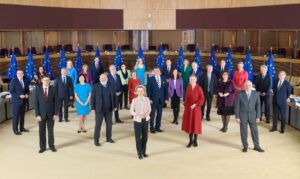 Aarhus, 4 July 2022. – ArianeGroup will be leading the SALTO and ENLIGHTEN projects entrusted by the European Commission to speed up the development of reusable, eco-friendly European launchers. Both projects are part of the Horizon Europe program.
The two-year reuSable strAtegic space Launcher Technologies & Operations (SALTO) project aims to test a reusable launcher's vertical landing. The €39 million program will validate the landing phase leading to demonstrations to reproduce high-energy trajectories mimicking operational launches. SALTO's full-scale demonstrator will carry out a number of low-altitude flights from Sweden. Test preparations are made in cooperation with ESA's Themis reusable stage program and the Callisto project sponsored by CNES, DLR, and JAXA.
ArianeGroup will be coordinating a consortium of 26 partners from 12 countries for the SALTO project. These include Avio, Thales Alenia Space, GMV Aerospace and Defence, Deimos Engineering and Systems, ONERA, and Shark Robotics, among others. 
On the other hand, the ENLIGHTEN project (which stands for European iNitiative for Low cost, Innovative & Green High Thrust Engine) will develop and test production and deployment technologies for reusable rocket engines. The €17.4 million project will create a series of reusable, high-power propulsion systems running on bio-methane or green hydrogen.
The goal will be to advance additive manufacturing and artificial intelligence, necessary for monitoring and maintaining applications for reusable engines. ArianeGroup's ENLIGHTEN consortium comprises 18 partners from eight countries including ADIRA Metal Forming Solutions, Fraunhofer, IREPA, KU Leuven, and Aiko.