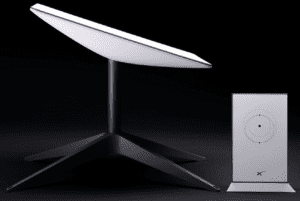 Aarhus, 4 July 2022. – The Federal Communications Commission (FCC) gave authorization to SpaceX to provide Starlink satellite internet services to vehicles in motion including boats, planes and trucks.
Starlink's low-Earth-orbit satellite constellation provides high-speed internet globally. The approximately 2,700 satellites are utilized by over 400,000 subscribers already.
SpaceX has previously signed deals with commercial airlines to test its wireless internet services onboard. It has contracts with Hawaiian Airlines, JSX and Delta Airlines for such applications. The FCC's authorization extended these services to ships, semitrucks and RVs, following SpaceX's request to expand from serving stationary customers only.
The conditions imposed on in-motion Starlink services comprise accepting any interference from current and future services. The FCC also stated that future operations may be subject to additional conditions or requirements.