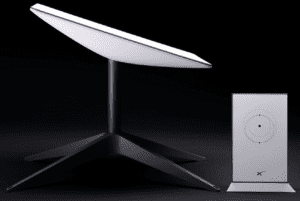 Edinburgh, 7 June 2022. – France's telecoms regulator Arcep, has awarded Starlink a new authorization to use frequencies following a public consultation enabling the company to provide satellite internet access.
Earlier this year, France's highest administrative court (Conseil d'Etat) revoked a decision to grant two frequency bands to the company. The ruling to deny operating a public network in the country came after the appeal of two environmental activist groups.
Starlink filed a new request for these frequencies and Arcep held a public consultation for feedback from stakeholders, in accordance with the Conseil d'Etat ruling. The public consultation found that Starlink services could have a positive contribution on the developing connectivity of areas with poor fibre network coverage.
Starlink also requested frequency authorizations for the Gateway Earth station enabling the satellite to connect to the terrestrial network. The authorization decisions for both requests are available for the public on Arcep's website.