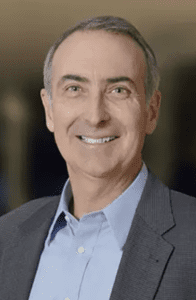 Edinburgh/McLean, 9 March 2022. – Integrated satellite and terrestrial network operator Intelsat, has chosen David Wajsgras as its next chief executive officer (CEO), effective April 4th. Wajsgras succeeds Stephen Spengler, who announced his plans for retirement in October last year.
Wajsgras has experience at the senior executive management level in operational, strategic and financial leadership roles for commercial and defense industries. His most recent position was president of the global Intelligence, Information and Services (IIS) business at the former Raytheon Company. Prior to working for Raytheon, Wajsgras was executive vice president and chief financial officer at Lear Corporation.
Intelsat picked Wajsgras as he is a results-oriented leader who develops talent and engages positively with customers and stakeholders.
Spengler was planning to retire as CEO once the company emerged from its financial restructuring process and his successor was named. He will continue as CEO and lead Intelsat until Wajsgras takes office. Spengler served Intelsat for more than 18 years in various senior leadership roles, including as CEO for the last seven years.