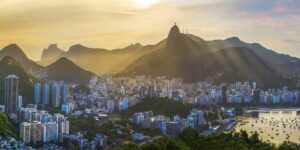 Edinburgh, 18 February 2022. – The Brazilian Space Agency (AEB) and Amazon Web Services (AWS) signed a Statement of Strategic Intent and Cooperation to support innovation and the continued growth of the country's space industry, AWS announced.
The agreement outlines three specific areas of collaboration including research and development and an open, centralised space database. The third area is policy and regulatory support for the development of space. These initiatives will benefit the Brazilian government, commercial space organizations and startups.
This agreement is another step on AWS' part to help IT modernization, innovation, education-, workforce-, and economic development throughout Latin America. The company aims to unite private and public sectors through cloud computing services.
In 2020, AWS announced it would invest US $236 million to strengthen infrastructure in South America. Brazil was the first country in Latin America to offer AWS EdStart, the AWS educational technology (EdTech) program.