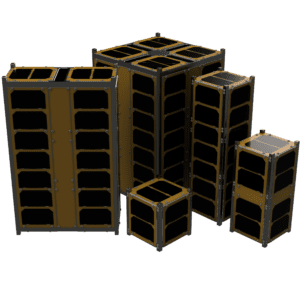 Edinburgh / Calgary / London, 18 February 2022. – Research and development, technology service and consulting firm, Geometric Energy Corporation (GEC),  contracted UK satellite and ground-support equipment manufacturer, Exobotics, to provide one 12U CubeSat platform and custom payload development services for GEC's upcoming missions.
The platform includes new sub-systems developed by the company that make deep space missions possible. These include solar panels, startrackers, imagers, and payload computers.
GEC's DOGE-1 mission to the Moon will be the first crypto currency funded space mission. It is also going to be the first time that a CubeSat is sent into a lunar orbit.