by Jose Salgado
The global space launch services market in 2019 was valued at $9.5 billion and is projected to reach a market value of $47.6 billion by 2030, according to business intelligence company Visiongain.
Last year Europe occupied 5th place in the global space launching ranking, with only 4 successful launches. The United States was the first one with 40 successful launches, followed by China (35), Russia (17) and New Zealand (7), according to the Space Launch Report.
To increase European independent access to space, ESA (European Space Agency) has created Boost!, an institutional programme that aims to foster commercial initiatives that offer space transportation services to space, in space, and returning from space.
Currently, the only ESA Member States participating in this programme are Germany, Italy, Norway, Portugal, Romania, Sweden and the United Kingdom.
It is this last country that seems to be leading the race thanks to the two UK-based companies,  Orbex and Skyrora. The first one is not only the most advanced of the private launchers in Europe and most likely the first one to reach orbit but is also described as the most environmentally-friendly launch system, as it uses bio-propane that cuts CO2 emissions by 90%, it is reusable and leaves no debris in the ocean or in orbit.
Orbex, which has been manufacturing 3D printed rocket engines since 2018, is also the recipient of the largest ESA's Boost! Award, with a €7.45 million in co-funding for their two-stage Prime rocket that will launch in 2022, delivering up to 200 kg into sun-synchronous orbit.

Skyrora also received co-funding from ESA's Boost! Programme, €3 million for the qualification of their main rocket engine. This company plans to launch in 2023 a three-stage reusable rocket called Skyrora XL with a payload capacity of 315kg to a 500km orbit.
In addition to hosting these two companies, the UK might be the first country with an active spaceport, since Orbex plans to launch Prime from Space Hub Sutherland, located in the North of Scotland and Skyrora will launch from SaxaVord spaceport on Unst.
Moreover, 7 sites in the UK are applying for launch licences, planning to cover most types of space launches. In fact, according to a report by Space Tech Partners, the UK's main strengths in establishing itself as a hub for access to space in Europe are the minimization of red tape as the country is not subject to EU laws, and the recent signing of the TSA (Technology Safeguards Agreement) that allows US participation in space launches from the UK.
Although the UK is gaining access to space, Germany follows closely thanks to Isar Aerospace, Rocket Factory Augsburg and Hyimpulse. The first one is working on Spectrum, a rocket delivering 1000 kg of payload. Rocket Factory on the other hand is building a rocket called RFA One capable of reaching sun-synchronous orbit, both companies will launch in late 2022 from Andøya spaceport in Norway. While the third company Hyimpulse, expects to launch its mini launcher SL1 next year.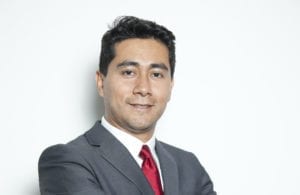 Jose Salgado is a Space Commercialization specialist and founder of Unite Space.