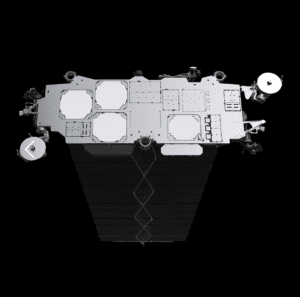 Edinburgh / Tampa, 1 December 2021. – India's government told SpaceX to stop taking preorders for their Starlink broadband services as they did not have a license to operate in the country yet, India's Ministry of Communication stated.
Citizens were warned against preordering Starlink as well just nine months after the solicitations began.
SpaceX has been accepting fully refundable US $99 preorder deposits for the service for addresses in India. Preorders from the country had crossed the 5,000 mark by the start of October. Starlink's target is to have 200,000 Starlink terminals active in India by December 2022.
The company has launched more than 1,700 Starlink satellites to date, and about 140,000 users worldwide are using the service. Starlink Internet Services has applied for an "experimental license" which will allow for a pilot run with a limited number of subscribers. For a commercial launch however, Starlink would require a Global Mobile Personal Communication by Satellite license.
Earlier this year, SpaceX incorporated a wholly owned subsidiary in India, called Starlink Satellite Communications Private Limited, enabling them to apply for such a license. The next Starlink launch will be just in a few hours today, breaking the record for the most Falcon 9 flights in a year.