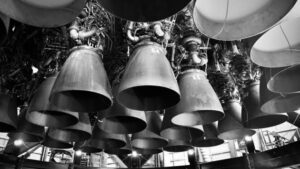 Edinburgh, 1 December 2021. – SpaceX CEO Elon Musk described a critical situation in a companywide email, regarding the lack of progress in the development of the Raptor engine that is to power the Starship rocket, CNBC reported.
"We face genuine risk of bankruptcy if we cannot achieve a Starship flight rate of at least once every two weeks next year," Musk said.
Starship is planned to launch cargo and people on missions to the Moon and Mars. SpaceX plans the rocket to be fully reusable, unlike Falcon 9, of which only the booster is reusable currently. The company has conducted multiple short test flights but to move to orbital launches, Starship prototypes would need 39 Raptor engines each. 
SpaceX has been trying to identify the program's production problems, which entailed taking former Vice President, Will Heltsley, off Raptor development before he left the company last month. 
Earlier this year SpaceX outlined improvements for the second generation of its Starlink satellites, which can only be launched by their Starship rockets, Musk said. Falcon 9 rockets, which have deployed all satellites so far do not have the mass or volume needed to effectively launch the V2 satellites. This means that the success of the Raptor engine program is crucial to Starlink services as well.