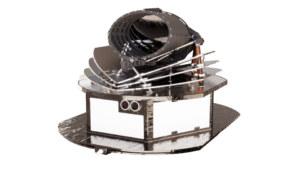 Paris, 8 December 2021. – The European Space Agency (ESA) has asked Airbus to build its Ariel exoplanet satellite that is due for launch in 2029, ESA said.
Ariel stands for Atmospheric Remote-sensing Infrared Exoplanet Large-survey and is the third in a trio of dedicated exoplanet missions conceived by ESA; it will follow Cheops, which launched in 2019, and Plato, scheduled for launch in 2026.
Ariel will study the composition of exoplanets, how they formed and how they evolve, by surveying a diverse sample of about 1000 extrasolar planets, simultaneously in visible and infrared wavelengths, ESA explained.
It is the first mission dedicated to measuring the chemical composition and thermal structures of exoplanets, linking them to the host star's environment.
Airbus will lead the European consortium building the satellite and use its Toulouse facility in France for designing, manufacturing and integrating the spacecraft, while Airbus Stevenage in the UK will lead the engineering of the avionics, radio frequency communication and electrical design of the platform, the companies said.