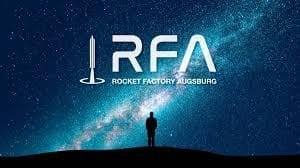 Paris/ Bremen, 18 November 2021. – The propulsion systems supplier Morpheus Space and the launch service provider Rocket Factory Augsburg (RFA) want to cooperate in the field of future propulsion technologies, the companies said.
RFA intends to integrate Morpheus propulsion systems into the orbital stage of its RFA One launch vehicle system to improve its overall performance and sustainability, the Augsburg-based company said.
RFA One is expected to launch up to fifty times a year in the future, delivering satellites into near-Earth orbit quickly and reliably at a highly competitive price point, RFA said.
"For launch vehicles, engines with staged combustion are the best choice: high efficiency allows significantly higher payloads and the best possible energy, CO2 and cost balance of the overall system," said RFA COO Stefan Brieschenk.
"For the satellites launched in orbit," he said, "Morpheus' electric propulsion systems are leading the way: in-space propulsion systems with an unprecedented price/performance ratio will set new standards. The combination of both propulsion technologies will ultimately enable our customers to access space in the most efficient and cost-effective way – from the ground to many years of service-in-orbit."