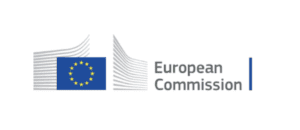 Budapest, 19 November 2021. – EU member states and the European Commission cut the space budget of the Horizon Europe program, Science Business reported.
Industry partners will have to decide now if it is worth going ahead with the project or not.
The partnership aimed to drive EU competitiveness in the global market was due to launch in June, which was postponed due to prolonged negotiations between member states and the Commission. Now, the planned budget of between €1.4 billion to €2.2 billion of industry and EU money dedicated to space was cut severely. The amount was modified to a mere €250 million by the European member states.
As the new budget is too small for bigger projects, Eurospace, representing 13 European countries, no longer sees much added research value in the partnership. However, the reduced budget is not a deal breaker for SME4Space, an association of small and medium sized enterprises. The association wants to have a say in decision making and discussing space policy in Europe.
The news hits the European Aeronautics Science Network, representing academia in aviation and space research, hard. The smaller funding means the partnership's activities are likely to be market-oriented with research organisations going underrepresented.