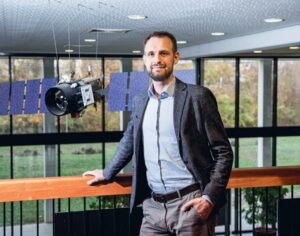 Budapest/ Bremen, 17 November 2021. – New Space company Leanspace announced its launch out of stealth mode with several customers and a new product, Leanspace Cloud.
The Seraphim Space backed start-up, has already raised over € 2 million in seed funding from institutional and angel investors.
As a first offering, the company offers Leanspace Cloud, to be launched at Space Tech Expo Europe in Bremen.
The technology will enable space organisations to build integrated software ecosystems for running space missions. The public demonstration will take place in partnership with ClearSpace, the International Astronautical Federation and the International Space University.
Leanspace's customer base includes ESA-funded ClearSpace and many other satellite constellation, space-as-a-service, micro-launcher and system integrator companies.