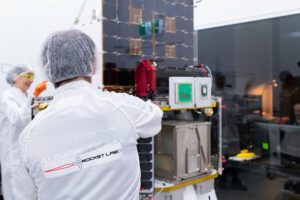 Bremen/ Long Beach, California, 16 November 2021. – Rocket Lab acquires Planetary Systems, a spacecraft separation systems company based in Maryland, for $42 million in cash and a 1.7 million share package, Rocket Lab said.
The deal includes an additional nearly one million Rocket Lab share option as a performance earnout based on Planetary´s financial results, the company said.
Planetary Systems is a provider of mechanical separation systems and satellite dispensers.
"The acquisition will enable Rocket Lab to leverage PSC's strong brand and quality product offering of lightweight, cost-effective, and flight proven hardware across its vertically integrated Space Systems division of Photon satellite buses and spacecraft components solutions," Rocket Lab said.
Planetary System´s  products have been integrated in a large range of launchers, including Rocket Lab, SpaceX, United Launch Alliance, Northrop Grumman, NASA Space Shuttle and International Space Station (ISS) missions, and international launch vehicles operated by Arianespace, the Indian Space Research Organisation (ISRO), and the Japan Aerospace Exploration Agency (JAXA).