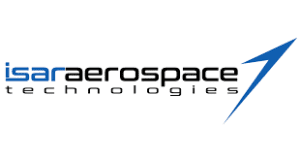 Luxembourg/ Munich, 24 November 2021. The European Space Agency (ESA) and the German Space Agency at DLR support Isar Aerospace with €11 million to provide launch services for institutional payloads, the Munich-based startup said.
The contract includes the provision of launch services for institutional European payloads of up to 150 kg on the first two flights of Isar Aerospace's Spectrum into Earth orbit, Isar Aerospace said.
This is "the first time that the German government entrusts launch services for institutional payloads to a privately financed European space company, marking a big milestone in European space history", Isar Aerospace said.
The award organized by DLR is part of ESA's Boost! program that supports Commercial Space Transportation Services with the objective to foster commercial space transportation services in Europe.
In a first step, Isar Aerospace had won a German microlauncher competition award in April 2021.
Isar Aerospace was founded in 2018 and has already raised over €150 million in private funding, it says. It has won customers such as Airbus Defence and Space, and agreed on launch contracts with European New Space companies such as EnduroSat and OroraTech.