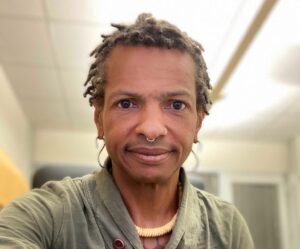 Edinburgh, 25 October 2021. – Privateer announced that Dr. Moriba Jah, astrodynamicist and space environmentalist was joining their team as Chief Scientific Advisor. Apple co-founder Steve Wozniak recently co-founded the space venture with the mission to drive space sustainability.
Headquartered in Maui, Hawaii, the startup is addressing space sustainability and creating solutions to make orbits around Earth safe and reliable. Dr. Jah has expertise in tracking and predicting space objects, as well as space situational awareness and traffic management, Privateer said. An associate professor of Aerospace Engineering and Engineering Mechanics at the University of Texas, Austin, Jah has been working on drawing attention to space debris issues. In 2017, he created AstriaGraph, the first database for space traffic management.
Space junk is hazardous to both space exploration and space infrastructure. Currently, about 30,000 pieces of human-made space debris are tracked orbiting our planet. If we also take into account objects smaller than a softball, this number rises to 1,000,000. At speeds of up to 15 kmps, even something the size of a speck of paint could damage satellites. This could result in disrupted communication and geolocation services on Earth. With commercial space travel becoming more accessible, human lives may be at risk as well while travelling through crowded orbital pathways. 
The systems in place at the moment are unable to track these objects with the pace and accuracy needed for critical decisions. The predicted locations also vary by tens to hundreds of km from their actual trajectories. Dr. Jah said that at Privateer, they will be "focused on recruiting empathy and stewardship across humanity to repair our broken relationship with our environment."