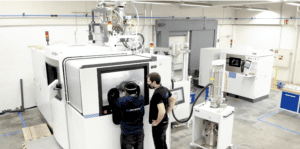 Edinburgh, 26 October 2021. – Isar Aerospace (Isar) and EnduroSat announced that they have entered into a service agreement to launch satellites in rideshare missions between 2022 and 2025.
This agreement is a strong example for the growing development of the European space ecosystem, Isar said.
EnduroSat, who recently received €10 million in funding from the European Investment Bank, will launch multiple satellites into orbit from Andøya in Norway with the help of Isar.
The company claims to provide software-defined nanosatellites and space services for business, exploration, and academia, while developing the next generation of satellite constellations. 
Through the Shared Sаtellite Service agreement, the company aims to provide easy access to space, driving innovation. The firm's nanosats enable plug & play payload integration along with capabilities to fly fast. Data control and command are via a cloud-based user interface. 
The agreement highlights the opportunities for research and development in Bulgaria and in the whole of Eastern Europe –  capabilities which are necessary for Europe to develop its commercial space industry, Isar said.