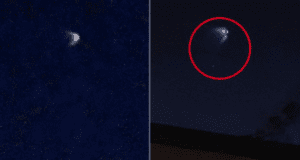 Edinburgh, 4 October 2021. – The Shiyan-10 satellite suffered an abnormal function and the spacecraft was lost, Xinhua News Agency reports.
The satellite was launched from the Xichang Satellite Launch Centre on a Long March 3B rocket. The reasons for the anomaly and loss of spacecraft are still unknown, investigation of what happened is still ongoing.
China's first launch of the day, and 35th launch of the year, had taken place just two hours prior in the Gobi Desert. The second orbital launch was a planned launch and footage on Chinese social media confirmed it as well. China Aerospace Science and Technology Corp. (CASC), however, never verified the success or failure of the mission.
Sightings of the burn of the Long March 3B's upper stage over Australia indicated the launch was progressing well. U.S. Space Force's 18th Space Control Squadron (SPCS) revealed the payload was heading towards geosynchronous orbit. Later, the experimental Shiyan-10 satellite successfully separated from the rocket's upper stage.
The payload would have had to use its own propulsion system to enter into orbit and space tracking data would have confirmed that this took place. Currently, there is no indication about the satellite being active.