by Raphael Roettgen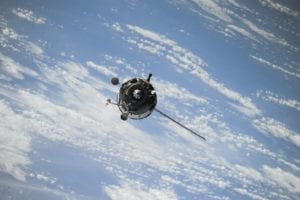 August's financing table is again led by a space company raising funds via a proposed merger with a SPAC: VirginOrbit who may raise up to US$483 million* from this deal. Over two dozen other rounds raised a total in excess of US$700 million.
Besides yet another SPAC, other noteworthy deal structure were Swiss IoT constellation's Astrocast's, which combined a private raise with an immediate direct listing on the Oslo stock exchange, and Endurosat joining so far small but growing club of space companies raising venture debt from the European Investment Bank (EIB).
On the M&A side, it became known via an FCC filing that SpaceX had acquired U.S. IoT constellation operator Swarm. This is a rare deal for SpaceX (at least as far as is publicly known), a company that has the reputation to prefer to do things in-house. The most frequent guess in the space community about the potential deal rationale appears to be that it was an "aqui-hire."
Reminder: if you are following the new space sector and are looking for a concise introduction to its trends, main business activities, and possible outlook (and if you happen to speak German!) you may be interested in my new book I recently published with SpaceWatch.Global – you can check it out here.
* Sum of cash in trust plus PIPE proceeds, assuming no redemptions
Company
US$m
Country
Subsector
Investors
Virgin Orbit
483.0

(SPAC)

United States
launch
Boeing, AE Industrial Partners, NextGen, others

OneWeb
300.0
United Kingdom
satcomm
Hanwha Systems

MinoSpace
77.0
China
remote sensing
Hengxu Capital, SAIC Capital, Auto Capital, Ruijian Capital, Wenzhou Transportation Group

Hermeus
60.0

("strategic financing")

United States
launch
USAF, others

Sceye
50.0
United States
remote sensing
KittyHawk Ventures

Astrocast
49.0
Switzerland
satcomm (IoT)
Adit, Palantir, DAA, Primo Space, others

Space Transportation
46.0
China
launch
Guosheng Group, Keli Venture Capital, Matrix Partners China, Oriza Seed Capital (Oriza Yuandian), Source Code Capital, Summitview Capital, Volcanics Venture, Zhencheng Capital

Lingkong Tianxing
46.3
China
launch
Matrix Partners China, Shanghai Guosheng (Group), SummitView Capital, Keli Capital, Oriza Holdings

Ispace Technologies
46.0
Japan
lunar
Aizawa Asset Management, Aizawa Securities, HiJoJo Partners, Incubate Fund, Innovation Engine, Katsunori Sago, SBI Investment

Kairos Aerospace
26.0
United States
remote sensing
John Crane, OGCI Climate Investments, Energy Innovation Capital, DCVC

Latent AI
19.0
United States
NA
Autotech Ventures, 40 North Ventures, Lockheed Martin, Booz Allen Hamilton, Future Ventures, Blackhorn Ventures, Perot Jain, Gravity Ranch, SRI Ventures,

Skywatch
17.2
Canada
remote sensing
Bullpen Capital, BDC Venture Capital, Space Capital, Drive Capital, Golden Ventures

EnduroSat
11.9

(venture debt)

Bulgaria
spacecraft components
European Investment Bank

Xplore
9.0
United States
spacecraft components
KittyHawk Ventures, VU Venture Partners, Venture University

Urban Sky
4.2
United States
remote sensing
NA
SpeQtral
3.3
United States
satcomm (QKD)
Xora Innovation, others

Alpine Advanced Materials
2.5
United States
spacecraft components
NA
Benchmark Space Systems
1.1
United States
Remote sensing
Creative Destruction Lab (CDL), The Flying Object, FreshTracks Capital, LaunchCapital, Vermont Center for Emerging Technologies

Spaceit
1.0
Estonia
services
Icebreaker.vc
Kall Morris
0.3
United States
orbit services
NA
Epsilon3
0.1
United States
services
Y Combinator
Latitudo40
0.1
Italy
remote sensing – downstream
EXPERT DOJO
Beijing Interstellar Development Technology

NA
China
launch
Inno Angel Fund, others
Cemvita Factory Inc.
NA
United States
space resources
8090 Partners, Climate Capital, Oxy Low Carbon Ventures, Seldor Capital
HEO Robotics
NA
Australia
orbit services
David Harding, Tim Parsons, Matt Ryall, Christian Thaler-Wolski and Phil Hayes-St Clair, Solai Valliappan
Inversion Space
NA
United States
orbit services
Kohala Ventures
Istar Space Technology
NA
China
spacecraft components
Shenzhen Capital Group, ZJU Joint Innovation Investment, CDH Investments

Jiutian Xingge
NA
China
Manufacturing
Essential Capital (China)
Vyoma
NA
Germany
orbit services
Atlantic Labs
Wyvern
NA
Canada
remote sensing
Red Thread Ventures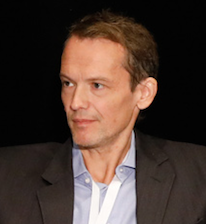 Raphael Roettgen provides financial advice to and invests proprietary capital in space companies as a managing director and founder of E2MC. He also advises institutional investors and governments on space. Previously, Raphael has held senior roles at global investment banks and hedge funds and was also a fintech entrepreneur in Brazil. He holds degrees in finance from Wharton, machine learning from PUC-Rio and space studies from the International Space University, as well as the CFA and FRM charters.