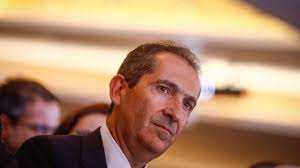 Paris, 30 September 2021 – The Paris-based and listed satellite operator Eutelsat rejected an offer from the French telecoms and media tycoon Patrick Drahi.
Eutelsat Communications "confirms that it has received an unsolicited, preliminary and non-binding proposal from Patrick Drahi in connection with a potential transaction on all of the company's share capital", Eutelsat said in a "statement concerning press rumours".
"The relevant governance bodies of Eutelsat Communications have unanimously decided not to engage in discussions based on the terms of this proposal," Eutelsat said.
The news agency Reuters had broken the news citing "two sources familiar with the matter".
Patrick Drahi is a Franco-Israeli businessman and founder of the sprawling cable and mobile telecoms company Altice Group which owns telecom operators like French SFR and media like BFM television, Libération newspaper and the magazine L´Express.
Eutelsat had a market capitalization of close to Euros 2.4 billion at yesterday´s market closure. The price Drahi offered was deemed too low, one of the sources quoted by Reuters told the newswire.
The French state bank BPI France owns a 19.98% stake in Eutelsat, the French Fonds Stratégique de Participations owns 7.58%,and the China Investment Corporation owns 6.73%.
Eutelsat had recently bought a 17.6% stake in British OneWeb.