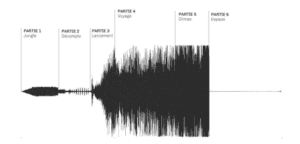 Edinburgh, 30 September 2021. – Roaring rocket: ArianeGroup and Devialet announced a partnership that will allow experiencing the power and sound of an Ariane 5 rocket taking off.
The spectacular sound of an Ariane 5 roaring into space was recorded by Devialet at Kourou in French Guiana in 2019.
To reproduce the sound as authentically as possible, they used a 3D microphone, capturing sound from all directions with a four-channel Ambisonics format. They also used a pair of microphones in "stereo mode" and a highly directional "shotgun" microphone on the rocket.
This helped to acoustically recreate the movement and elevation of what is one of the most powerful rockets in the world, the companies say.
To play it out, the engineers designed an immersive booth with 360° visuals and eight Phantom I speakers. The premiere of this experience will take place at the French Pavilion of the Dubai World Expo, on 2nd October. It will then be opened to the general public and tour across Europe, with exact dates to be announced later this year.