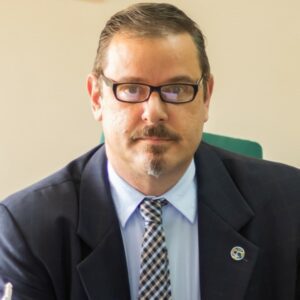 In this week's Space Café Brazil, Ian Grosner talked with Dr. Clezio Marcos De Nardin, director of the Brazilian National Institute for Space Research (INPE), about the 60 Years of the institute.
Dr. Nardin started by talking about the very beginning of the Brazilian space program in the 1960s when the Organizing Group of the National Commission on Space Activities (GOCNAE) was created. He also talked about the importance of the people involved during this period, especially the founding members, like the former director Dr. Fernando de Mendonça.
Dr. Nardin highlighted some important achievements of INPE since its foundation: the research about the equatorial plasma bubble, applications of space technology in remote sensing and telecommunications, development and launch of many satellites, including Amazonia I, international cooperation, postgraduate courses offered to the academic community, including international students, among others.
Finally, Dr. Clezio talked about the future of the Brazilian space program and what he expects for the next few years and also answered relevant questions from the audience.
This Space Café Brazil, held on 19 August 2021, was hosted by Ian Grosner, correspondent of SpaceWatch.Global in Brazil.
SpaceWatch.Global is a Switzerland-based digital magazine and portal for those interested in space and the far-reaching impact of the space sector.
Here's the video: