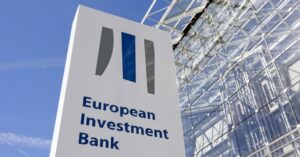 Athens, 27 August 2021. – The European Investment Bank (EIB) invests €10 million in the Bulgarian nanosat startup EnduroSat, the bank said.
The financing is being offered under a newly available venture debt instrument backed by the European Guarantee Fund (EGF), which was set up by the EIB to support EU businesses during the COVID-19 pandemic, the bank headquartered in Luxembourg said.
EnduroSat provides software-defined nanosats and space services for business, exploration, and science teams and serves more than 110 customers worldwide. With an annual growth of more than 250%, it claims to be "one of the fastest-growing space companies in Europe".
The EIB provides direct venture financing for later-stage, fast-growing companies. Through the European Investment Fund (EIF), it backs various venture funds and supports European space startups at earlier development stages.
With the direct financing of EnduroSat, the EIB adds a third new space company to its venture-debt portfolio, following the financing of Spire Global and D-Orbit last year.