by Blaine Curcio and Jean Deville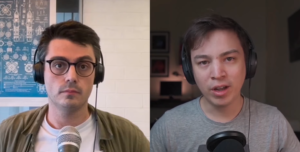 As part of the partnership between SpaceWatch.Global and Orbital Gateway Consulting we have been granted permission to publish selected articles and texts. We are pleased to present "Dongfang Hour China Aerospace News Roundup 21 June – 27 June".
Hello and welcome to another episode of the Dongfang Hour China Aero/Space News Roundup! A special shout-out to our friends at GoTaikonauts!, and at SpaceWatch.Global, both excellent sources of space industry news. In particular, we suggest checking out GoTaikonauts! long-form China reporting, as well as the Space Cafe series from SpaceWatch.Global. Without further ado, the news update from the week of 21 June – 27 June 2021.
1) Massive Design Changes for China's Super Heavy Rocket the Long March 9 (Long Lehao Presentation at the University of Hong-Kong)
Jean's Take
Long Lehao, the head engineer of Long March rockets at the Chinese Academy of Launch Technology, (who's 83 years old btw!), gave a much-awaited presentation at the University of Hong Kong on June 24. Long Lehao's speeches are always followed with attention, they are an excellent way to get juicy details about upcoming LM rockets, and this had already been the case for example in a speech given at Tsinghua University in May 2018.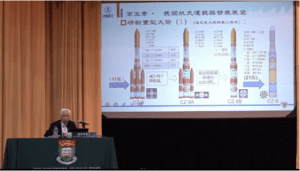 And boy, he did not disappoint. The presentation gave some interesting and new information on China's lunar rockets. The funny thing is, the presentation itself was not focused on this topic: it was rather a broad coverage of Chinese space history that lasted 1 hour and a half. But a small number of slides on the Long March 9 and the "921 rocket" caught everyone's attention.
Namely, the slides describe very large rockets on the order of magnitude of 150t to LEO, as well as a "LM-5DY", or "LM-5登月", which literally means moon landing, with Long Lehao noting that there is an objective to put taikonauts on the moon by 2030, though we note that this is contradictory to the development plan of the ILRS, released last week, which does not have human missions until the mid-2030s.
Blaine's Take
A couple of general points about Hong Kong's role in China's space sector. First, this was a pretty big week in the space industry in Hong Kong. In addition to the multiple speeches at HKU, one of which was Long Lehao, we saw an event at the Polytechnical University of Hong Kong featuring Zhang He, Executive Director of the Chang'e-4 Lunar Probe, and Xie Jun, Deputy Chief Designer of the BeiDou satnav constellation. We also saw the PolyU administration welcome China's space industry representatives, including some of the HKU speakers, and saw the speakers meet with Hong Kong Chief Executive (sort of like the Prime Minister) Carrie Lam.
This takes place as Hong Kong is starting to put more emphasis on the space sector. As an example, the events at HKU time up well with the university having started offering a Masters of Science in Space Science. Separately, we have seen projects popping up in Hong Kong including "HKATG", a company that aims to launch the Golden Bauhinia Constellation of LEO satellites to provide coverage in the Greater Bay Area of Hong Kong and parts of Guangdong Province.
Being a very small place with very little advanced manufacturing and very expensive real estate,, Hong Kong is hardly a natural space industry hub. However, the city has a well-educated workforce, a lot of engineers, and a lot of capital to put into risky ventures like space. It also stands at a very interesting position being a part of the Chinese space ecosystem by virtue of being in China, but also being a much more "western-facing" economy. Many different cities in China are trying to develop space industry clusters, and many companies are trying to develop international strategies. As a city with certain unique economic, technological, and societal characteristics relative to any Mainland Chinese city, Hong Kong is indeed at an interesting spot in the development of China's space sector. We are far away from Hong Kong being a regional space industry hub, but in theory, we have some of the ingredients needed to bring more space activity to the Fragrant Harbour.
2) Assorted Updates on China SatNet
Blaine's Take
On 22 June, China SatNet and the City of Chongqing signed a cooperation agreement, whereby China SatNet will try to leverage some existing projects in Chongqing, likely referring to Hongyan and related projects. Included among the officials on the Chongqing side was Politburo member Chen Min'er. A few things to unpack:
Chongqing was, and in theory still is, the main focus city for CASC's LEO broadband constellation project, Hongyan. This has involved significant investment by CASC, likely into a factory(ies) for satellites, and various R&D into LEO satellite applications. We have also seen significant investment into a space industry infrastructure by the Liangjiang New Area, a national-level New Area in Chongqing, including OneSpace having built facilities there. We did a somewhat deeper dive into the Chongqing Liangjiang New Area in the Dongfang Hour Episode 32 last month, which you can find here. By coming to Chongqing multiple times (they came again in May 2021), the SatNet leadership is apparently promising some level of involvement to the traditional space giant's LEO investment.
Moving forward, it will be interesting to see when the SatNet leadership makes a pilgrimage to Wuhan, where CASIC has built a large satellite factory that could be put to use on building SatNet satellites. Another area of note would be Shanghai, where the CAS Shanghai Engineering Center for Microsatellites has built a large satellite factory and R&D center in the Lingang Free Trade Zone, and potentially Guangzhou, where CAS Space and GeeSpace have contributed to a growing space industry hub. Either way, interesting to see the SatNet leadership make 2x pilgrimages to Chongqing in the first ~6 weeks of the company's existence, and possibly an indication that things will remain the same as it ever was, at least in terms of SatNet likely sourcing things from incumbent CASC.
Later in the week, we saw an interview with Bian Yongzu about SatNet from Friday 25 June. Bian is a researcher at the Center for International Security and Strategy of Tsinghua University (清华大学战略与安全研究中心), a research center affiliated with one of China's top universities. A few takeaways:
First, Bian notes that the "market mechanism of China's satellite internet industry is improving. In the past, the space field was basically dominated by SOEs. Now, private space has entered a stage of rapid development, and it is expected to flourish". This is an interesting shout-out to the commercial space companies in China, companies that as recently as 3-4 years ago, were basically paid no attention by the SOEs.
Second, Bian is asked about Starlink, and how the rapid rollout has impacted Chinese decision-making. To this point, he noted that Starlink's acceleration is very impressive, and that if China wants to continue maintaining a lead in terms of next-generation network technology, they must launch their own Starlink Project, because future networks will truly require connectivity everywhere. Bian also made the point that after China had become a "world leader in 5G communications", the United States followed up by "suppressing Chinese companies, especially international companies such as Huawei and ZTE". Implicitly, Bian was saying that China needs to develop their own satellite broadband project.
Third, in regard to Belt and Road and international aspirations of Starlink, Bian pointed out that there is an increasing amount of trade between China and Europe via rail. If customers want to have real-time access to the status of their goods, they will need to use satellite in some instances, with this being a potential market opportunity for SatNet.
Finally, Bian noted that according to some reports, Starlink has reached 500,000 users and an annual revenue rate of US$800M (both of these figures seem incredibly unlikely (Musk just tweeted that Starlink had surpassed 69,420 users)….$800M would make Starlink one of the largest satellite operators in the world by revenues today). That being the case, there is a clear economic incentive for China to deploy its own constellation.
 Jean's Take
It does make sense from an industrial standpoint to leverage the significant work that was put into the previous state-owned broadband constellation projects, Hongyan (and also Hongyun). Although it does raise the question of the involvement that private companies will have, especially since we've seen an increasing amount of investment from companies like Galaxy Space and Commsat into satellite manufacturing capabilities.
Another sign that the Chinese commercial satellite industry is growing fast is our last piece of news…
 3) Zhong'an Guotong to establish a 50 billion RMB Satellite Industry Fund in Shenzhen
 Jean's Take
A massive satellite industry fund is building up in Shenzhen. And the originator of that is Shenzhen-based company Zhong'an Guotong, that was put on a map since 2019 for plans of an 12-15 satellite EO constellation,
The company announced about 10-ish days ago that it would set up a satellite industry fund with funding coming from many "renowned Chinese investors and industry funds". Among them were Shenzhen Jintou Fund, Shenzhen Zhaoyuan Industrial Company, and the Zhongqing Biaogan Investment Holding.
Zhong'an Guotong is rather a new company, it was founded in 2016, and with few tangible accomplishments in the space industry other than the launch of Zhong'an Guotong 1, a EO nanosatellite, in April 2021. We might not even have incorporated this news in the episode, had the figures of the funding been less extraordinary: the fund will be provided with 50 billion RMB (more or less 7.7 billion USD). That's a huge amount of money, which could undoubtedly provide many satellite constellation projects with sufficient funding to move forward with the deployment phase.
Now it's worth noting that the funding of this Satellite Industry Fund will be made available in 3 phases: a first phase with 5 billion RMB (775M USD), followed by a second phase with 15 billion RMB (2.3B USD), and an ultimate phase with the massive 30 billion RMB (4.6B USD). It will be interesting to see if the 2nd and 3rd phases actually materialize, and over how many years is the timeline of these funding phases.
China is no stranger to large (often state-backed) industry-thematic funds, such as the even larger 139 billion RMB semiconductors fund that was initiated in 2014.
Blaine's Take
A few points to add: interesting that the fund is coming from Shenzhen. As discussed on the Dongfang Hour Episode 37, Shenzhen recently released some incentives and subsidies for satellite manufacturing companies in the city. The city's space sector is historically limited, but the broader economy is highly developed, with a lot of talented workers, innovative companies, and money. Unclear to what extent Guotong's fund will target Shenzhen, but it is not the company's first time getting involved in the city–Guotong was also behind a satellite that was launched for the city's 40th anniversary in 2020.
The last point from my side is that the RMB 50B figure, while undeniably huge, may never actually be fully realized. That is, we oftentimes see situations where Chinese companies (and also western companies) mention plans for XXX billion in investment over some period of time, only for the project to not end up coming to fruition. The best example in the case of the space sector is the initial RMB 20B pledged into the Hongyan constellation by CASC. The company has clearly built out some infrastructure in Chongqing, but it appears that the constellation plan has been superceded by GuoWang/SatNet long before the RMB 20B was spent.
This has been another episode of the Dongfang Hour China Aero/Space News Roundup. If you've made it this far, we thank you for your kind attention, and look forward to seeing you next time! Until then, don't forget to follow us on YouTube, Twitter, or LinkedIn, or your local podcast source. 
Blaine Curcio has spent the past 10 years at the intersection of China and the space sector. Blaine has spent most of the past decade in China, including Hong Kong, Shenzhen, and Beijing, working as a consultant and analyst covering the space/satcom sector for companies including Euroconsult and Orbital Gateway Consulting. When not talking about China space, Blaine can be found reading about economics/finance, exploring cities, and taking photos.
Jean Deville is a graduate from ISAE, where he studied aerospace engineering and specialized in fluid dynamics. A long-time aerospace enthusiast and China watcher, Jean was previously based in Toulouse and Shenzhen, and is currently working in the aviation industry between Paris and Shanghai. He also writes on a regular basis in the China Aerospace Blog. Hobbies include hiking, astrophotography, plane spotting, as well as a soft spot for Hakka food and (some) Ningxia wines.