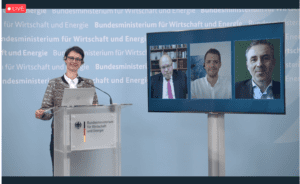 Paris, 5 May 2021. – More spectrum: The German Government and the German Aerospace Center (DLR) support Isar Aerospace with €11 million contract through its C-STS programme run by the European Space Agency (ESA), Isar Aerospace said.
The programme is designed to strengthen commercial space transportation services in Europe.
Isar Aerospace will use the money for the further development of its first Spectrum launch vehicle. The German government, in return, gets a payload of up to 150 kilograms on two Spectrum flights into Earth orbit.
"This is the first time the German government buys launch services from a purely privately financed space company", Isar Aerospace.
The competition was initiated and funded by the German Federal Ministry for Economic Affairs and Energy (BMWi) and designed by the German Aerospace Center (DLR).