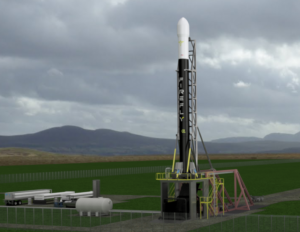 Paris, 5 May 2021. – Firefly Aerospace completed a $75 million series A financing round, valuing the company at more than $1 billion, the company said.
The interest "far exceeded" the $75 million equity being offered, Firefly said. Its seed investor, Noosphere Ventures, therefore sold "approximately $100 million of its holdings of Firefly equity to certain Series A participants and other investors through secondary transactions", the launch and space service startup said.
The Series A financing round was led by DADA Holdings, with participation by Astera Institute, Canon Ball LLC, Reuben Brothers Limited, SMS Capital Investment LLC, Raven One Ventures, The XBTO Ventures and other investors, Firefly added.
Following the forthcoming launch of its flagship Alpha small launch vehicle, the company intends to raise an additional $300 million "later in 2021", to fund its growth plans through 2025.
Firefly was recently awarded a $93.3 million NASA Commercial Lunar Payload Services (CLPS) contract to deliver 10 science payloads to the surface of the Moon in 2023 using its Blue Ghost lunar lander.
Firefly is completing preparations for the inaugural launch of its Alpha launch vehicle from Vandenberg Space Force Base (VSFB) Space Launch Complex 2 (SLC-2).