by Raphael Roettgen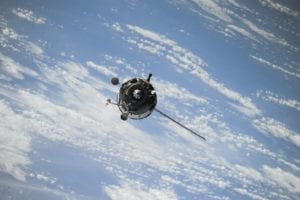 The space SPAC market took a breather in April, with no announced transactions, but we did have a traditional IPO (remember those?) by MDA in Canada. SpaceX and OneWeb also helped pick up the slack and together raised more money than last month's three SPAC transactions combined, without even counting Astranis's US$250 million round.
Beyond the four blockbusters fundraises above, April was a very good month all around for space fundraising, with another 21 deals across countries and subsectors. The 25 rounds in total raised almost US$2.6 billion. I like to give a shoutout to thermal infrared remote sensing specialist Satellite Vu, where E2MC Ventures was part of the round, as well as our friends at space crowdfunding platform Spaced Ventures, where I serve as an advisor. Another one of the companies that raised in April, German satellite data analysis company LiveEO, is featured on the most recent episode of my Space Business Podcast.
April also saw several M&A transactions in the space sector, notably the acquisition of Orbcomm by private equity firm GI Partners.
Reminder: if you are following the new space sector and are looking for a concise introduction to its trends, main business activities, and possible outlook (and if you happen to speak German!) you may be interested in my new book I recently published with Spacewatch.Global – you can check it out here.
Company
US$m
Country
Subsector
Investors
SpaceX
1164
U.S.
Diversified
99 investors

OneWeb
550
UK
Satcomm
Eutelsat
MDA (IPO)
317
Canada
Diversified
NA
Astranis
250
U.S.
Satcomm
ACE & Company, AME Cloud Ventures, Andreessen Horowitz, Baillie Gifford, BlackRock, Fidelity Management and Research Company, Fifty Years, Harpoon, Indicator Fund, Industry Ventures, Jaan Tallinn, Jeff Dean, Jude Gomila, Koch Industries, MONASHEE INVESTMENT, Refactor Capital, Rising Tide, Soma Capital, Uncorrelated Ventures, Venrock

Tomorrow.io (former Climacell)

77
U.S.
Remote sensing (weather)
Stonecourt Capital, Highland Capital Partners
Spire
70

(debt)

U.S.
Remote sensing
Francisco Partners
Hawkeye 360
55
U.S.
Remote sensing (frequency mapping)

Adage Capital Management, Advance, Dorilton Capital, Esri, NightDragon Security, Razor's Edge Ventures, Shield Capital Partners

Unseenlabs
24
France
Remote sensing (frequency mapping)

360 Capital, Blue Oceans Partners, Breizh Up, Hemeria, Omnes Capital

Satlantis
17
Spain
Remote sensing (payloads)

Enagas, Sepides
Orbital Sidekick
16
U.S.
Remote sensing (hyperspectral)

emasek, Energy Innovation Capital, Allied Minds and 11.2 Capital, Syndicate 708

Albedo
10
U.S.
Remote sensing
Daniel Kan, Harsh Patel, Immad Akhund, Initialized Capital, James Park, Jetstream, Keith Masback, Kevin Mahaffey, Liquid 2 Ventures, Rebel Fund, Soma Capital, Tom Sheridan, TRAC

Hadrian
9.5
U.S.
Aerospace manufacturing
Construct Capital, Floodgate, Founders Fund, Lux Capital

LiveEO
6.3
Germany
Remote sensing – downstream (infrastructure)

Andreas Kupke, btov Partners, DvH Ventures, Helen Ventures, Motu Ventures

Phantom Space
5.0
U.S.
Diversified
Chenel Capital
Satellite Vu
5.0
UK
Remote sensing (infrared)
Seraphim, A/O PropTech, Ridgeline Ventures, Earth Science Foundation, E2MC Ventures, Stellar Solutions

Warpspace
3.6
Japan
Satcomm (optical relay)

Space Frontier Fund, KSK Angel Fund LLC.
RBC Signals
1.2
U.S.
Satcomm (ground)
NA
Cosmic Shielding Corporation

1.0
U.S.
Spacecraft hardware (radiation protection)
SpaceFund, Helios Capital, WorldQuant Ventures , Starbridge, others

Nitrexo
0.6
Ireland
Other (engineering services)

ESA (grant)
Astrix Astronautics
0.5
New Zealand

Spacecraft hardware (power systems)

Outset Ventures, Icehouse Ventures, K1W1, Rocket Lab

Dynaspace
0.5
Norway
Remote sensing – downstream (aquaculture)

Planet 9 Venture, others
Share my Space
0.3
France
Space situational awareness

NA
Frontier Aerospace

NA
U.S.
Spacecraft hardware (propulsion)
American Pacific
Gorilla Link
NA
Israel
Satcomm (IoT PaaS)
Techstars
Spaced Ventures
NA
U.S.
Space venture capital (crowdfunding)

Morgan Brook, Helios, others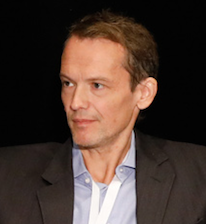 Raphael Roettgen provides financial advice to and invests proprietary capital in space companies as a managing director and founder of E2MC. He also advises institutional investors and governments on space. Previously, Raphael has held senior roles at global investment banks and hedge funds and was also a fintech entrepreneur in Brazil. He holds degrees in finance from Wharton, machine learning from PUC-Rio and space studies from the International Space University, as well as the CFA and FRM charters.