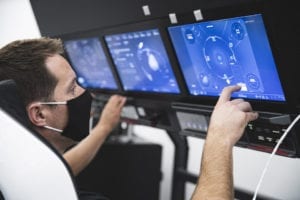 Paris, 21 April 2021. – The European Space Agency (ESA) and the United Nations Food and Agriculture Organization (FAO) cooperate "to better address major global issues such as food security, and to take further advantage of the digital transformation in agriculture", ESA said.
ESA and FAO agreed to exchange their expertise and develop "ways in which Earth observation satellites can be used to understand and monitor agricultural processes and food systems" – so that ESA and FAO, and their respective Member States, can better address critical concerns such as food security and help achieve the Sustainable Development Goals (SDGs), ESA said.
FAO is the UN custodian agency for 21 SDG indicators related to food and agriculture. ESA works with FAO in Sen4Sat, for example, a project to develop innovative algorithms and Earth-observation products.
ESA's astronaut Thomas Pesquet was recently nominated FAO Goodwill Ambassador; he worked with FAO since 2018 "to raise global awareness on food security and climate change".