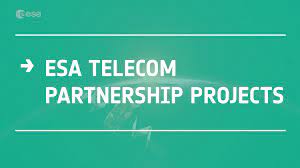 Paris, 23 April 2021. – Fresh wind in GEO: The European Space Agency (ESA) and Airbus completed the design of OneSat, a new standard for a software defined and fully reprogrammable satellite platform, Airbus and ESA said.
The fully reconfigurable OneSat product line features major innovations and disruptive technologies including the latest digital processing and active antennas enabling several thousand beams, ESA and Airbus said.
The Airbus-ESA OneSat partnership "is applying agile new ways of working with its industrial partners, customers and space agencies", Airbus said.
"Unlike existing satellites, which typically have individually customised payloads, these satellites are otherwise identical and are programmed by software for each specific mission – and can even be re-purposed once in orbit or moved to a new orbital position," ESA said.
The satellites will operate in geostationary orbit (GEO), some 36 000 kilometres above Earth.
Airbus is currently manufacturing seven OneSats, a "commercial success" comparable to that of Eurostar Neo – another ESA-Airbus partnership project, of which eight satellites have been sold so far.
Both programmes are also supported by the French Space Agency (CNES) and the UK Space Agency.