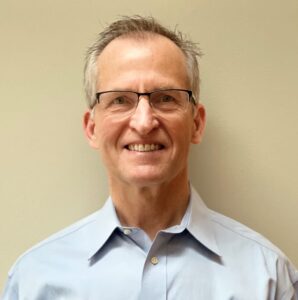 by Luisa Low*
In this week's Space Café Webtalk "33 minutes with…", SpaceWatch.Global publisher, Torsten Kriening, talked to Dr Darren McKnight, about space debris, safety, and sustainability.
Darren is a member of the International Academy of Astronautics' Space Debris Committee and has co-authored five books ranging from space debris and spacecraft operations to soccer coaching and innovation.
Junk in space
In earth's orbit, in perpetuity, spin thousands of pieces of junk – vestiges of 20th-century space programs known as space debris.
Darren explains that space debris – most of which began collecting in Earth's orbit before the turn of the century – is made up of over 12,000 fragments from explosions and collisions, mostly involving big, old rockets.
"Space debris, unfortunately, is the result of us being a little bit sloppy in our space operations over the years," said Darren.
"The current radars track and catalogue objects that are 10 centimetres and larger. Unfortunately, objects as small as five, smallest five millimetres can kill you." he said.
Nowadays, most satellites are small, agile, and have in-built collision avoidance capabilities, meaning they can easily maneuver and dodge oncoming satellites or infrastructure in their path.
However, there are now so many small satellites being launched that there's a risk of collision with high-velocity shards and large, leftover space objects, such as 9,000 kilogram payloads from the Russian space program.
"A 9,000 kilogram payload is like the big yellow school bus that your kids take when they go to school, that has no driver and no brakes. It has no turn signal, it just keeps going," said Darren.
Traffic systems could be a solution but are in their infancy
Earlier this week various news outlets reported on the launch of a space debris removal program that will involve the collection of debris, leftover from historical space and satellite operations.
According to Darren, these endeavours are highly commendable and involve immense technological prowess, but could be very tricky and difficult to pull off.
Instead, he says global Space Traffic Management and improved safety programs may be more viable solutions that could counter major collisions and prevent space junk accumulating in our orbit, however, these approaches are still being developed.
For this to happen, he says, nations must come together to improve space safety, and, while there haven't been any large collisions yet, there have been many close calls that demonstrate the urgent need for global action.
"In the future, one person's collision avoidance manoeuvre may put somebody else at risk. Just like on a busy highway, one person changing lanes has a ripple effect. Right now we're pretty good, but we've got to start planning for that more complex environment that's going to be here in the very near future," he said.
"The things we see, we need to see often… What you cannot see, can kill you."
To listen to Dr Darren McKnight's insights into the space industry, you can watch the full programme here:
Space Cafe is broadcast live each Tuesday at 4 pm CET. To subscribe and get the latest on the space industry from world-leading experts visit – click here.
*Luisa Low is a freelance journalist and media adviser from Sydney, Australia. She currently manages Media and Public Relations for the University of Sydney's Faculty of Engineering.