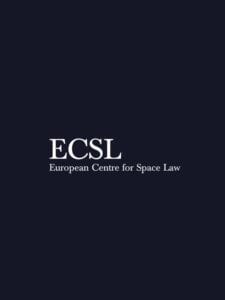 Paris, 8 March 2021. – Excells: Rosanna Hoffmann is the new Executive Secretary of the European Center for Space Law (ECSL), the European Space Agency (ESA) said.
Hoffmann worked in International Law and International Relations in the Department of European, International and Comparative Law at the University of Vienna before, specialized in public international law and space law. She participated in various international conferences as a speaker, presenting her research in the law of international relations and space law, the agency said. She also worked in the Austrian Ministry of Justice.
Hoffmann holds a Master's degree in International Relations from Danube University Krems and a Bachelor's degree in Political Science from the University of Vienna.
ECSL was established in 1989; it is, to a large extent, financed by ESA and headquartered in Paris.