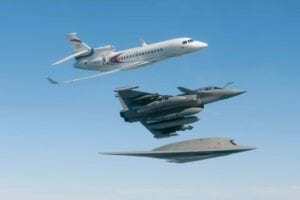 Paris, 8 March 2021. – Tragic accident: The French billionaire and businessman Olivier Dassault, son of Serge Dassault and co-owner of the sprawling aviation and defense enterprise, died in a private helicopter crash yesterday.
The 69 year-old businessman, who was Member of Parliament for the Oise region and also administrator of the Figaro newspaper (which Dassault owns), crashed with his helicopter on Sunday evening near Deauville in the Calvados region, media and politicians reported. He was alone on board, with his pilot, the reports said.
Olivier Dassault is one of the sons of Marcel Bloch, an aviation engineer who changed his name to Serge Dassault and founded the industrial group that produced the famous Mirage and Rafale fighter jets. Dassault also has a 25 % stake in Thales Group. Serge Dassault died in 2018, 93 years old.