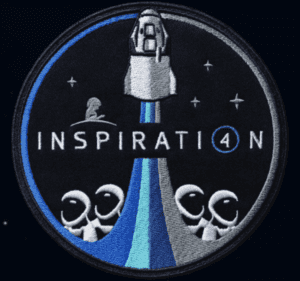 Paris, 4 February 2021. – While Starship SN9 exploded on its landing,  SpaceX made headlines with another news: Elon Musk's company now wants to launch tourists to space.
SpaceX is targeting no earlier than the fourth quarter of this year for Falcon 9's launch of Inspiration4 – the world's first all-commercial astronaut mission to orbit – from historic Launch Complex 39A at NASA's Kennedy Space Center in Florida, the company said.
The founder and CEO of Shift4 Payments, Jared Isaacman, is paying for the four Dragon seats, takes on of them – as a commander – and donates the other three to "individuals from the general public" who will be announced in the weeks ahead, SpaceX said.
The Inspiration4 crew will receive commercial astronaut training by SpaceX on the Falcon 9 launch vehicle and Dragon spacecraft, orbital mechanics, operating in microgravity, zero gravity, and other forms of stress testing, SpaceX promised. "They will go through emergency preparedness training, spacesuit and spacecraft ingress and egress exercises, as well as partial and full mission simulations."
SpaceX recently came under intense scrutiny of the U.S. Federal Aviation Administration (FAA) for the safety of its Starship prototype test flights.
"This multi-day journey, orbiting Earth every 90 minutes along a customized flight path, will be carefully monitored at every step by SpaceX mission control," it said. Upon conclusion of the mission, Dragon will reenter Earth's atmosphere for a soft water landing off the coast of Florida.
The Dragon spacecraft is capable of carrying up to 7 passengers to and from Earth orbit, and beyond, SpaceX says. "It is the only spacecraft currently flying that is capable of returning significant amounts of cargo to Earth, and is the first private spacecraft to take humans to the space station."