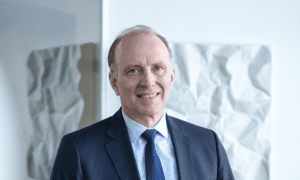 Paris, 5 February 2021. – The losing bidder seems to put a spoke in the wheel: The European Court of Justice in Luxembourg suspended the signing of the €1.47 billion Galileo contracts with Thales Alenia Space and Airbus Defence and Space, Space Intel Report found out.
The scheduled signing for a dozen of second-generation Galileo satellites "has been suspended by order of the European Court of Justice (ECJ) following a protest filed by OHB SE, which was the losing bidder," Space Intel Report's Peter de Selding wrote.
The OHB complaint, filed end of January and based on "allegations of theft of trade secrets, "seeks both a suspension of the contract signatures and the cancellation of the contract award", de Selding wrote.
The European Commission had awarded contracts for 12 new Galileo satellites (six each) for a total of €1.47 billion to Thales Alenia Space in Italy and Airbus Defence & Space in Germany in January. OHB, the manufacturer of the first Galileo generation of more than two dozen satellites, lost the bid for the next generation.