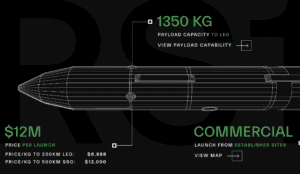 Paris, 8 February 2021. – Two U.S. companies pioneer UK launch: Lockheed Martin selected the Californian ABL Space Systems for the first launch from the island of Unst in Shetland, the BBC reported.
The inaugural flight could occur next year, BBC said.
ABL Space wants to launch small and cubesats with its vehicle called RS1. It has not launched yet; the maiden flight of RS1 is expected for between March and June this year.
Lockheed Martin has an agreement with the UK Government to develop smallsat launch missions and services from the UK. In October, it had moved its UK launch operations from the Space Hub Sutherland in northern Scotland to the Shetland Space Center on the island of Unst, also in Scotland.
Lockheed Martin is an investor in ABL Space Systems.