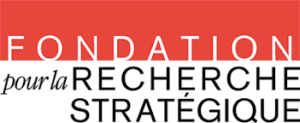 Paris, 19 January 2021. – The European Commission asked a consortium of European launchers and operators as well as policy and legal institutes to develop a framework and guidelines for Space Traffic Management (STM).
The project, called SPACEWAYS, will characterise and analyse the current changing context of STM, especially its international and domestic dimensions. SPACEWAYS will assess the European capabilities as well as technology gaps and it will provide a legal, policy and economic assessment leading to final recommendations for implementation.
"In order for the European Union to embrace the stakes of STM and protect its values and interests, the development of a collaborative European vision of STM is required and will be one of the objectives of SPACEWAYS", the Fondation pour la Recherche Stratégique (FRS) in Paris said.
SPACEWAYS is part of the Horizon 2020 European research programme. It includes 15 partners and is coordinated by the FRS. The eighteen-month-project is valued at EUR 1.5 million.
The Consortium members are: Airbus Defence and Space, Arianegroup, Deimos Engineering and Systems, European Space Policy Institute, Fondation pour la Recherche Stratégique, Indra Sistemas, International Institute of Air and Space Law at Leiden University, Istituto Affari Internazionali, Leuven Centre for Global Governance Studies at Katholieke Universiteit Leuven, OHB System, European Union Satellite Centre, Thales Alenia Space.