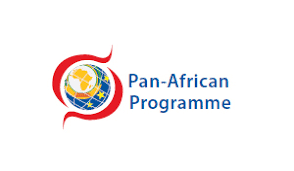 Paris, 19 January 2021. – The European Union (EU) spends €82.5 million to support six infrastructure and digitalisation projects of the Pan-African Programme, Space in Africa reported.
The six projects span multiple sectors such as air transport, digitalisation, regional integration and trade, and sustainable resource management, Space in Africa said.
The projects are: the African Continental Free Trade Area (AfCFTA) (38.7%); the Food security and ecosystem monitoring using space technology (30.3%); the sustainable management and governance of natural resources using geoscientific data (9.6%); digitalisation and knowledge sharing (9.6%); safer aviation infrastructure using satellite systems (6%); and the modernisation of air navigation systems (5.4%).
Jutta Urpilanien, EU's Commissioner for International Partnerships, said: "The versatile use of satellite technology not only contributes to building resilient ecosystems and maintaining sustainable land use but also safer air transport". "Together with our African partners, we are harnessing digital technologies to prioritise the climate and sustainable economic growth.
Between 2018 and 2020, the EU provided €400 million for the Pan-African Programme, which was launched in 2014, Space in Africa said. The Programme supports the EU cooperation with the African Union (AU) on a wide range of projects, including grants for universities, capacity building for the AU Commission and pan-African institutions, and trans-regional projects.