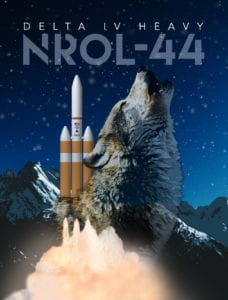 Paris, 11 December 2020. – The United Launch Alliance (ULA) successfully launched a Delta IV super-heavy rocket with a spy mission from Cape Canaveral in Florida yesterday.
The ULA footage showed the rocket – which was 235 feet tall and weighed 1.6 million pounds on the launch pad – blast off with a classified mission of the U.S. National Reconnaissance Office (NRO), NROL-44.
"United Launch Alliance's Delta IV Heavy rocket serves the nation's high-priority U.S. Space Force and National Reconnaissance Office space programs with distinction as America's proven heavy-lifter," ULA says.
In the past, the vehicle also launched NASA's Orion capsule on its first orbital test flight and sent the Parker Solar Probe on its journey to become "the fastest robot in history while surfing through the sun's atmosphere".
It was ULA's 142nd mission and its 30th for the NRO, the corporation said. "It is the 385th Delta launch since 1960, the 12th Delta IV Heavy and the 8th Heavy for the NRO", ULA added.