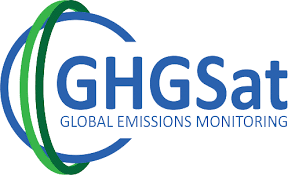 Montreal, Canada, 10 September 2020. – Canadian GHGSat, leader in high resolution greenhouse gas monitoring from space, has successfully completed the first tranche of Series B funding, raising US$30m and more than doubling the total amount raised since GHGSat was founded in 2011, the company said in an announcement on 10 September.
"This latest funding has secured the growth trajectory of the company, enabling it to accelerate construction of its unique fleet of emissions detecting satellites and deployment of analytics to key markets," GHGSat said.
The company intends to use the additional funding to support the construction and launch of new high-resolution satellites and sensor-based technologies. It also intends to expand its analytics capabilities in Canada and open a new global intelligence centre in the UK. The technology investment will help investigate man-made greenhouse emissions around the world, excluding North America, the company said.
GHGSat describes itself as "the only emissions monitoring company with its own satellites". "Utilising patented technology, GHGSat's satellites can detect methane emissions from sources 100 times smaller than any other system, and with a resolution 100 times higher than those systems. That means GHGSat can image and identify methane emissions from point sources as small as oil & gas wells. No other commercial operator or state-funded space organisation can do this," GHGSat said.
The new investment tranche is led by the Government of Québec's Investissement Québec. Other participants are OGCI Climate Investments, Business Development Bank of Canada, Fonds de solidarité des travailleurs du Québec (FSTQ), Space Angels, and Schlumberger.
GHGSat successfully launched its second satellite, Iris, on 2 September 2020 from French Guiana on the Vega VV16 mission, as one of more than 50 small satellites launched in the frame of Arianespace's Small Spacecraft Mission Service (SSMS). A third satellite, Hugo, is currently in final testing and due to launch by the end of the year.