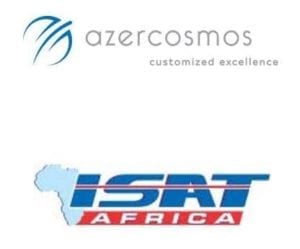 Azercosmos established a cooperation with iSAT Africa, a leading data, video and internet service provider serving Telco's, ISP's, Media companies, Enterprise Govt and others in Africa and Middle East. iSAT Africa services include MPLS, SDWan, Media solutions, OTT using terrestrial and satellite technologies. According to the agreement, iSAT Africa will meet the growing demand for telecommunications in various parts of Africa, that can't be served using terrestrial, via the resources of Azerspace-2 satellite.
iSAT Africa will use the capacity of the Azerspace-2 satellite to provide various satellite solutions, in addition to data and video services provided to 90% of the African region. "We intend to actively develop our cooperation with iSAT Africa. This cooperation will allow us to use the capabilities of the Azerspace-2 satellite even in the most remote areas of Africa," said Mark Guthrie, Chief Commercial Officer at Azercosmos.
"Our partnership status with Azercosmos guarantees successful implementation of our projects on satellite services, even during the ongoing pandemic. We will be able to provide fast and efficient services to our customers in Africa and also from Africa," noted Stanley Ayittah, Head of Business development of iSAT Africa.