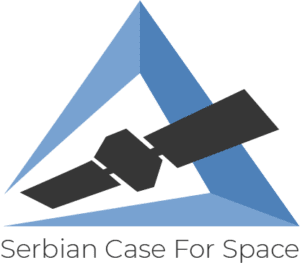 by Marko Pajovic
The Serbian Case for Space Foundation (SCS) held its second webinar on 30 June 2020, together with Spacewatch.Global, on the topic "How to start your career in the space industry". The webinar will be hosted by Anja Nakarada Pecujlic and Marko Pajović. SCS used the webinar to shed light on possibilities for people coming from Western Balkans about how can they enter and make a career in the space industry.
The first speaker was Dalibor Djuran, director of spaceflight at Planet and the second speaker was Zoran Kahric, who works at NASA Goddard Space Flight Center. The two presentations were held in Serbian/Croatian language, and the two engineers shared their valuable experiences and different career paths – one in commercial sector, and the other in governmental sector.
Dalibor's presentation opened with a short history of Planet and how the founders managed to build one highly successful start-up in the space industry, by focusing on a core idea: "to image the whole world every day, making change visible, accessible and actionable". He explained how this idea was shaped into a mission to launch a mobile phone into an orbit, in order to collect images of the Earth.
In the next step, Planet started building and launching small satellites and today those satellites provide an average of 1200 images for every point on the Earth's landmass. Planet's business case is based on utilizing these images for client's specific needs. For example, satellite images of the river overflow can lead to better risk management in the future.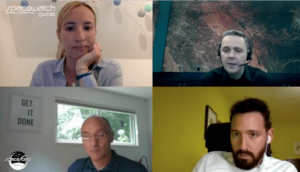 In addition, Dalibor spoke about agile aerospace. The idea about agile aerospace is built around making a class A product by using class D satellites. The key is frequent and diverse launching, iterating on current processes, and being quick to respond to market's demands.
An important part of Dalibor's presentation was about an opportunity to cooperate with Planet in the ESA Earthnet program, especially attractive for universities, research institutions and students alike. Dalibor ended on a powerful note, showing an image of our planet from outer space and insisting that humanity should find a way to preserve its only home.
Zoran started his presentation explaining the process of launching a NASA satellite. This process was presented in great and valuable details: scientists formulate an idea, engineers confirm the concept, accountants calculate the cost and finally politicians approve the launch. In addition, Zoran showed the audience what satellites are made of, and that its two main parts are instruments (which are custom made at NASA) and the spacecraft (outsourced to private companies).
Zoran's presentation focused on NASA's ICESat-2 satellite, and he talked about the importance of the data it collects. This satellite can measure the thickness of ice layers, sea depth, and other things, and Zoran highlighted how crucial it is for NASA's engineers to constantly test the satellite before launch. One of the examples he mentioned was that the telescope inside the satellite must be protected from the sun's rays during launch phase, and the mechanism which serves this purpose needs to withstand extreme temperatures (in the -68C to +85C range).
Zoran ended his presentation by pointing out that even the smallest of details can derail the arduous process of launching the satellite, and he emphasized the importance of a positive and relaxed work culture, as well as good communication among the members of the team working on such project.
Both guests inspired numerous questions from the audience. For example, Zoran was asked if the topic of climate change will get actualized, and he responded that this depends mostly on politician's will. Also, Zoran answered the question regarding ICESat-2 ability to detect wild fires and while ICESat-2 can measure the length of trees it doesn't measure temperature, which just accentuated how different satellites are used for different purposes.
Dalibor told the audience about what should be the first steps for engineers in the region to focus on, in order for e.g. Serbia or Croatia to launch its own satellite. On that topic, Dalibor spoke about the importance of technology transfer, partnerships with private space companies and being realistic with the scale of such projects. Finally, both guests had encouraging words for up-and-coming start-ups in the space sector from the Balkan region. They told the audience about the significance of making a design concept and trying to acquire funding by smart networking.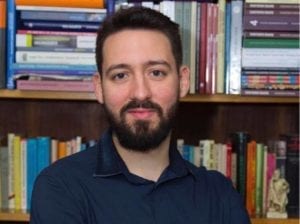 Marko Pajovic is a Co-founder and COO of Serbian Case for Space Foundation. He is a lawyer with several years of experience in project management and he is one of the creators and executive members of the project "Forest and Climate". This project has won several domestic and international awards, most importantly it was selected as one of the five winning solutions in the category "Young Innovators" at the World Summit in 2020. Furthermore, Marko is the project lead for the "SpaceHub" activities, which focuses on commercial utilisation of Earth Observation data satellite data. Lastly, he has experience in human rights watch since he worked with a number of NGOs in Serbia on different projects regarding this issue. Lastly, Marco is the second SGAC's National Point of Contact for Serbia.