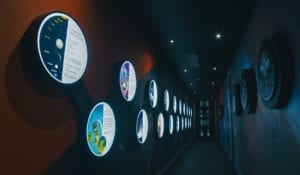 By Daniel Smith
Scotland is a place that may be known more for its whisky than its rocket fuel, but it is quickly becoming a country associated with upstream and downstream space applications.
The developing commercial space sector brings with it a plethora of exciting new opportunities for private companies and universities around the globe, reinforcing manufacturing and engineering supply chains and bringing a whole host of career openings for local and international students, the majority of whom have been brought up to believe that space was a domain that the USA, China and Russia would always have a monopoly over.
Even as a Scotsman, albeit one that has spent the majority of my adult life living in the Philippines, Spain and Ukraine, I still sometimes struggle to accept the notion that space is now open for all, including smaller nations. Yet, at the same time, it was this enticing space sector that brought me back 'home' and as a frequent visitor to the likes of Luxembourg, another small nation making huge strides forward in the 'privatisation' of space, the situation is as obvious as a streak of Starlink satellites across the midnight sky.
During a conversation I had with the Prime Minister of Luxembourg last year, it became very clear that Luxembourg's space plans are far from being a frivolous ambition, despite having a population of just over 600,000. In comparison, sitting in the north of the UK and with a population nearly ten times larger, Scotland still seems like a surprising place for space activity to thrive.
It's very unusual to hear about the incredible growth the sector has seen or read anything space related in the mainstream media. Yet, with the UK Space Agency's target of capturing 10% of the global space market by 2030, there is no doubt that the nation responsible for the telephone, television, bicycle, radar, tyre, penicillin, Sherlock Holmes, James Bond, Peter Pan, golf and football (sorry England, but it's time to accept the truth!) could now find itself at the forefront of a European revolution in space systems, payload manufacture, launch and downstream activity.
The opportunity to become a leading star and not just another extra is based around this 'one stop shop' aspect; it is very rare that a single nation can boast the capability to perform each and every element of the lucrative 'newspace' value chain, particularly in Europe. That being said, fostering an ecosystem that encourages new partnerships and actively seeks out collaboration will always be a key ingredient to achieving success in the global space market.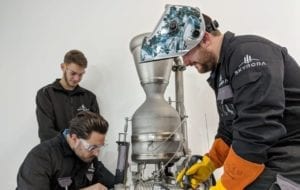 More Small Satellites Produced Than Anywhere Outside of California
There is a well-known phrase that seems to pop up at every single Scottish space showcase or exhibition. It's a government favourite, and rightly so, as it immediately informs doubtful listeners that Scotland is already an active and long-established player in the space sector, whilst simultaneously ensuring that the audience's next comment will be, "wow, I never knew that" and not "space and Scotland, you must be kidding!". The origin of the fact can be debated at length, but it basically relates to the city of Glasgow's vibrant CubeSat industry producing more satellites than anywhere else in Europe. It's becoming so well-used now that I recently watched a taxi driver beam with pride while informing me of this "well-known fact", the first time I have ever heard someone from outside the industry make such a comment about Scotland's role in space.
Rather than counting the number of small satellites produced by each country around the globe, a quick look at a few of Glasgow's leading satellite manufacturers provides immediate context to this fascinating claim. Spire Global and AAC Clyde Space have their manufacturing and testing operations in the region, with Alba Orbital another firm to recently gain mission heritage. Moreover, the University of Glasgow's GUOrbit are in talks with local satellite brokerage firm Responsive Access to arrange the launch of its completely student-built satellite.
Spire alone aims to employ 320 staff in their Glasgow office within five years, the site where more than 100 satellites were designed and developed for monitoring aviation, maritime and weather patterns. Their (literal) next-door neighbours, AAC Clyde Space, built the first UK CubeSat to launch back in 2014 and continue to go from strength to strength after catching the attention of publicly-traded Swedish firm AAC Microtec, who acquired them in late 2017 for what was reported to be over £20m. It seems that when it comes to the manufacture of CubeSats in Glasgow, space really is awesome!
Tartan Rocketry Club
It's a little-known fact that Scottish rockets were first launched in the 1930s, when a group called the Paisley Rocketeers used mini launch vehicles to carry mail. They are thought to have been inspired by German rocket scientist Gerhard Zucker who had attempted the first ever commercial rocket launch from Scotland in 1934. Unfortunately, unlike the Paisley Rocketeers, his vehicle exploded, spraying a cloud of fiery correspondence skywards, a story immortalised by 2004 movie, The Rocket Post.
The first UK built orbital launch vehicle, Black Arrow, found a new home in Scotland after being recovered from Australia for educational outreach purposes by Scottish launch vehicle developer Skyrora last year. Black Arrow had been constructed south of the border over fifty years earlier, with its engines tested on the Isle of Wight. It went on to launch early British satellite, "Prospero" into orbit in 1971 from Woomera, South Australia and its payload continues to orbit the earth to this day, albeit now redundantly.
Half a century after Black Arrow was controversially retired, Skyrora are one of the more credible UK launch vehicle developers aiming to follow in its footsteps, setting up shop in Scotland and utilising technology closely based on the Black Arrow vehicle – a propellant combination of hydrogen peroxide and a green fuel kerosene equivalent called Ecosene – and basing themselves along Edinburgh's famous Princes Street since 2017, with a manufacturing facility just outside of the capital city. Orbex, another of Europe's leading small launch developers, is also located in Scotland, having established their headquarters in the Highlands last year. Both rocket firms are making strong progress, blazing the trail for British (small) launch development, in a country that places them as close as possible to potential launch locations via the three developing vertical spaceports in the Highlands and Islands, whilst remaining near enough to access a supply chain source that extends throughout the rest of the UK and Europe. Basing their operations in Scotland also ensures they have access to the best young talent from world class academic institutions such as the University of Edinburgh and Strathclyde University, as well the option to tap into transferable engineering expertise from the long-established oil, nuclear and renewable energy sectors.
BattleStar Caledonia
The UK government has funded the launch of sub-orbital sounding rockets from Scotland's Western Isles since the 1960s. The first UK based 'space' launch, the Petrel sounding rocket, reached an altitude of 140km on June the 1st, 1967 from the Island of South Uist. That vehicle continued to operate from the Western Isles up until the early 1980s.
Despite this (admittedly sub-orbital) space heritage, all of the commercial satellites being manufactured in the UK have, to date, been exported for lift-off from locations such as Russia, the USA and New Zealand. There is yet to be an orbital spaceport established in the UK, but with secondary legislation to enable launch currently under-development, that could be about to change.
Interestingly, unlike in other potential European launch locations such as Norway, Sweden, Italy, Portugal, Wales and even England's Spaceport Cornwall, Scotland does not have one preferred launch location – it has no-less than five (5) separate developments. With two horizontal and three vertical spaceport sites all boasting different advantages and making progress on or towards planning permission applications, as well as liaising closely with the UK regulators and even collaborating where it makes sense to do so.
However, it is highly unlikely that the small satellite market, as vibrant as it is, can sustain multiple spaceports across Europe, let alone Scotland. Therefore, the ultimately competitive landscape and market forces at play here can be expected to accelerate developments in the race to be first or second to establish and, more importantly, perform a successful inaugural launch.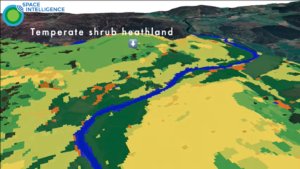 Coming Back Down To Earth
Having detailed the existing and forthcoming upstream opportunities for Scottish space, the downstream sector is perhaps the most surprising of all. While most of the attention has been on the exciting prospect of launch from the UK, the city of Edinburgh has been quietly establishing itself as the "Space Data Capital of Europe." With a growing number of data analytics organisations based in Edinburgh including Ecometrica, Carbomap, AstroSat, Space Intelligence, Brainwave, The Data Lab and Global Surface Intelligence, plus both the University of Edinburgh and Heriot-Watt University underpinning the incredible work being carried out in this area, the East of the country is to space data what the West is to payload manufacture.
A data driven innovation initiative funded to the tune of over £600 million has boosted the city's status as a downstream hotspot, with the University of Edinburgh's Bayes Centre one of the key benefactors. It has used funds to establish an innovation hub that recently attracted US headquartered Orbital Micro Systems, a leader in advanced instrumentation for small satellite missions and analysis-ready earth data intelligence platforms, to the city, with plans to monitor data from as many as sixty of its satellites.
There is no doubt that Scotland is punching above its weight as it steadily develops its commercial space sector. Full value chain capability, as laid out above, is close to completion, while a sectoral contribution to its economy of £2.6 billion GDP is supported by over 130 space companies, a European Space Agency Business Incubation Centre, a supply chain led by the likes of W. L. Gore & Associates (who were the first company in the world to put cable on the moon), STAR Dundee, Celestia UK and many others, as well as the required academic strength and all-important support of both the UK and local government.
The headline of this piece asks whether Scotland can become a leading nation in the modern day, European commercial space race? The answer, it seems, is that the country has already quietly positioned itself, without a great deal of fanfare, into a strong position for collaboration and growth. A more pertinent question going forward might be whether the country will embrace this privileged role, brought around by a combination of geography, innovation and engineering heritage, at a quick enough pace to solidify this placement? Or, will taxi drivers someday be telling their customers of a time when the country led the way as a space nation, only to let it slip due to a lack of the self-belief required for a truly consolidated and proactive approach to this burgeoning sector?
For Scotland, the chance to lead the way in this fast-growing market, with huge benefits to society and indeed the whole planet's wellbeing, is there for the taking. It simply has to take itself seriously.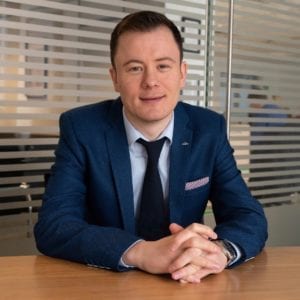 Daniel Smith is the Founder of AstroAgency, a leading strategic marketing firm providing support exclusively for the global space sector. He is a Board member of 'NewSpace' firm Responsive Access, an Advisor and former Director of Skyrora and an active member of the Scottish Space Leadership Council. He also sits on the Cross-Party Group for Space at the Scottish Parliament and the UKSpace Launch Industry Group.