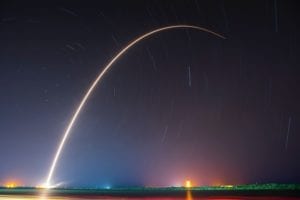 By Raphael Roettgen
US$68 million of announced space-related financing rounds in April 2020 is by far the lowest number this year and indeed in a while – presumably, COVID has started to show its impact. This can also be seen in at least two further, high profile bankruptcy filings in the space sector, both by satellite communications providers listed in Australia: Sky & Space Global and Speedcast. They join OneWeb, whose Chapter 11 (and attempted sales) process in the U.S. is ongoing. In fairness, one should note that the retreat in fundraising activity is not limited to the space sector. The number of total financing transactions (across all sectors, globally) in our database has also declined, by approximately one quarter, when comparing April to March. From our own experience in working with our clients, this reflects an understandable focus of many investors on their existing portfolio companies as well as taking a wait-and-see stance by others.
On the positive side, SpaceX's fundraising round for at least US$250 million (and possibly US$500 million) appears to continue to be open, albeit there has not been any new filing. Also positive are continued large contract awards, e.g. the human lunar lander awards by NASA to Blue Original's National Team, Dynetics and SpaceX announced yesterday, as well as a U.S. Space Force contract for anti-jam satellite communications modems to L3 Harris, with a value of up to US$500 million over five years.
| | | | | |
| --- | --- | --- | --- | --- |
| Company | US$m | Country | Subsector | Investors |
| Primo Space Fund | 23.0 | Italy | other (fund) | CDP Venture Capital |
| Myriota | 17.1 | Australia | satcom (IoT) | Boeing HorizonX Ventures, Hostplus, In-Q-Tel, Main Sequence Ventures, Malcolm Turnbull, Right Click Capital, Singtel Innov8, South Australian Venture Capital Fund |
| Space Pioneer (Beijing Tianbing) | 14.0 | China | other (green propellant) | Eagles Fund, Innoangel Fund, ZJU Joint Innovation Investment |
| Atlas AI | 7.0 | U.S. | remote sensing (downstream) | Airbus Ventures, Micron Technology, Rockefeller Foundation |
| Infostellar | 3.5 | Japan | satcom (ground segment) | Airbus Ventures, Sony Innovation Fund, Daiwa Energy Infrastructure, Mitsubishi UFJ Capital, Mitsubishi UFJ Lease and Finance |
| Valispace | 2.4 | Germany/ Portugal | services (software) | Hardware Club, JOIN Capital |
| Blue Skies Space | 0.1 | UK | remote sensing (citizen science) | Startup Funding Club |
| Stratodyne | N/A | U.S. | remote sensing | N/A |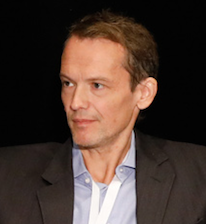 Raphael Roettgen provides financial advice to and invests proprietary capital in space companies as a managing director and founder of E2MC. He also advises institutional investors and governments on space. Previously, Raphael has held senior roles at global investment banks and hedge funds and was also a fintech entrepreneur in Brazil. He holds degrees in finance from Wharton, machine learning from PUC-Rio and space studies from the International Space University, as well as the CFA and FRM charters.