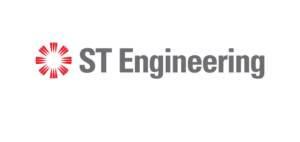 ST Engineering iDirect, a company of ST Engineering North America, introduced its MxDMA MRC (multi-resolution coding) technology at Satellite 2020, the company announced on 9 March 2020. This technology unites SCPC (single carrier per channel) efficiency and TDMA (time-division multiple access) scalability in an innovative way, adding ground-breaking new dimensions of adaptivity. Building on the well-established, award-winning MxDMA technology, MxDMA MRC will answer the market's call for unprecedented service agility , extending the availability of MxDMA to very large networks and expanding the applicability and use of the technology to include a full spectrum of use cases.
The introduction of MxDMA MRC brings forth the full scalability of TDMA return link technologies to the original MxDMA HRC (high resolution coding) return at the same efficiency levels. Service providers can now cover a myriad of use cases in a single return link, from cruise ships and large enterprise customers to SCADA (supervisory control and data acquisition) and broadband access, sharing satellite capacity more efficiently over a group of satellite terminals and applications achieving the lowest total cost of ownership.
"With the added dimensions and scalability of MRC, we are unlocking tremendous flexibility and scale so our customers can deliver a broader range of service levels at a lower cost structure without compromise," said Thomas Van den Driessche, President of the Executive Board and Chief Commercial Officer, ST Engineering iDirect. "This will open up many doors for them, enabling them to serve a greater number of markets more efficiently and effectively. As we move towards a converged offering, it is technology like this that will be integral for the future success of our customers, and we remain dedicated to protecting their investment with us, today and tomorrow."
MxDMA MRC is a return link technology that combines the benefits of MF-TDMA – ideal for bursty traffic and higher contention services with the spectrum efficiency of SCPC that is more applicable to dedicated higher data and video rate return links, into a single return technology suited to a greatly expanded set of applications. MxDMA scales in MHz independent of the number of terminals so customers may be served with a single return link for the majority of their use cases, minimizing operational complexity and maximizing statistic multiplexing. MxDMA MRC delivers these benefits by maintaining the industry-leading spectral efficiency of MxDMA HRC while drastically improving the agility, scalability and fill efficiency. Designing an MxDMA MRC link does not require precise knowledge of the traffic and terminal mix as the link self-optimizes in real time. Moreover, the high efficiency enables bandwidth savings, higher throughput, better network availability and substantial terminal cost savings.
The first release of Mx-DMA MRC will be available to early adopters on the Newtec Dialog in Q2 2020.