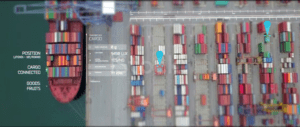 Kinéis, a CLS Group spin-off, announced on 3 February 2020 it has raised 100 million Euros, achieving its target to finance a constellation of nanosatellites dedicated to the Internet of Things (IoT).
CLS Group is a subsidiary of the Centre national d'études spatiales (CNES), the French national space agency.
Kinéis was created last July with the support of CNES and CLS (Collecte Localisation Satellites) and it aims to become a major player in French New Space.
Meeting this funding goal moves the company further toward its aim of providing universal satellite connectivity, enabling Kinéis to add 25 nanosatellites to complement the service provided by the Argos system for more than 40 years. The Kinéis constellation, which will be operational by 2022, aims to connect several million objects, wherever they are on the globe, by 2030. The first components of the Kinéis constellation were launched 18 December 2019 and consist of Argos operational payloads on seven satellites and a prototype nanosatellite, ANGELS.
"We are very proud to have reached this major milestone," said Alexandre Tisserant, newly appointed president of Kinéis. "With the funds needed to launch our constellation, we are now free to focus entirely on satellite manufacturing and commercial deployment."
Kinéis has built a coherent capital structure combining industrial space experts and financial partners, working together with CLS and supported by two strategic players, CNES and Bpifrance, via the Industrial Project Companies (SPI) fund.
"The capital that has now been raised will finance the construction of the constellation of 25 nanosatellites, 20 ground stations, the IT infrastructure for controlling the constellation, data processing and distribution, the development of new products, the launch of the satellites and the international expansion of Kinéis," Tisserant said.
CLS remains the biggest shareholder with 32% of the capital.
"Achieving our capital raising goal is a big step for our project," said Christophe Vassal, CLS CEO and president of the Kinéis Supervisory Board. "The ambitious Kinéis programme will ensure the future of the Argos system. For more than 40 years, we have been using this system to help scientists, NGOs and governments understand our planet, protect it and manage our natural resources in a sustainable way. Kinéis has already yielded good results and we are confident that its success will lay firm foundations for our future growth."
The project is receiving "major technical support" from CNES.
"With Kinéis, French NewSpace is becoming a reality" emphasised Jean-Yves Le Gall, president of the CNES, which is the founder of the Argos system. "With ANGELS, the first stage in this adventure, CNES is proving that it is possible to develop, manufacture and launch satellites in two and a half years, whereas previously it took between five and ten years. We are very proud that CNES, through Kinéis, is promoting the development and excellence of the French space industry."
Last summer, Kinéis signed two important strategic partnerships, one with Objenious, a public IoT operator part of Bouygues Telecom, and another with the Wize Alliance (SUEZ, GRDF, Sagemcom, etc.). These alliances reinforce Kinéis' position as a strategic player in the Internet of Things. At the same time, Kinéis reinforced its technological strategy as supervising manager for the industrial space project to manufacture 25 nanosatellites and place them in orbit. It relies on Thales Alenia Space to define the system architecture, build ground stations and payloads, and on Hemeria (ex-Nexeya) to build platforms and integrate satellites.
Satellite production began in June 2019.
In addition to CLS, CNES, and Bpifrance via the fund for Industrial Project Companies (SPI), Kinéis is financed by the 'Investments for the Future' Programme and the European Investment Bank, and entities including Ifremer, Thales, CELAD, BNP Paribas Développement, Hermreia and other financial partners have invested in and supported Kinéis' ambitious goals.
"We are very proud to be participating in the development of the first European nanosatellite constellation dedicated to the IoT," said Magali Joëssel, director of SPI fund at Bpifrance. "Kinéis has many assets for meeting the needs of industry in addressing the IoT and providing solutions for environmental and climate concerns, thanks to its global coverage. Kinéis will give a crucial boost to the French NewSpace industry. Through this project, Bpifrance is helping to develop strong skills and establish a NewSpace sector in France."