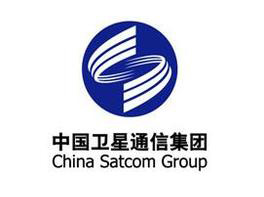 By Kristina Juul
China Satellite Communications Corp. (China Satcom), a subsidiary of the China Aerospace and Science Technology Corporation (CASC), is aiming for a 1 billion Yuan (U.S.$148 million) Initial Public Offering (IPO) in June 2019. Despite China's plans to almost double the size of the global space industry, fundraising is not the main objective.
China plans to grow the global space industry from U.S.$380 billion to U.S.$720 billion in the upcoming 10 years motivated by both political and financial reasons.
According to the Nikkei Asian Review, China Satcom is responding to the Chinese government's push to raise money through private capital. China Satcom already has a listed unit, Hong Kong APT Satellite, and taking the rest of the operations to the Shanghai Stock Exchange means bringing the rest of the company to the stock market. This step is coming at a time when private companies around the world race to gain advantage in the commercial opportunities space has to offer.
China Satcom currently has 16 satellites in orbit and a reported net profit of 388.5 million Yuan (U.S.$57.6 million) in 2017. The Chinese government claims it shall use the fundraising to launch another, new generation, high-throughput satellite, while other Chinese companies are focusing on different opportunities.
Elsewhere in China's commercial space sector, Alibaba Group Holding's mini-space station benefited the company by 213.5 billion Yuan (U.S.$31.7 billion) in sales within 24 hours on promotional messages and digital gift money.
LinkSecure Network, a Shanghai-based start-up, has an even larger expansion planned by launching the first of its proposed 272 small satellites this year to provide worldwide satellite-based internet by 2026.