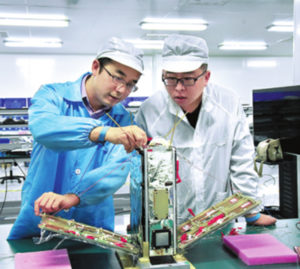 By Blaine Curcio and Tianyi Lan
Many would correctly say that much of the innovation in the Western space industry over the past decade has occurred because of the private sector. While billionaires such as Elon Musk and Jeff Bezos get a disproportionate share of media coverage, there are dozens of private companies in the West doing their part to advance the technology, commercial applications, and regulatory environment for the space industry at large. In short, at a time when NASA has seen budgets become more limited, billionaires (and venture capitalists – VC's – at large) have come to the rescue.
In China, such private sector involvement has been less noticeable until recently, in terms of both technological contribution and financial investment. This has started to change following partial government deregulation for space in 2014. Since then, though accelerating in the past 18 months, Chinese space companies have raised many hundreds of millions of U.S. dollars from private funding, with this oftentimes teaming up with similarly large amounts from state-owned investment groups, research institutes, or local governments in the form of free land.

A large number of VCs have entered the fray, but several are noteworthy either for their overall size, or their having invested into multiple space-related companies, either aiming to vertically integrate or to diversify across one investment type. When considering the amount of private capital coming into the Chinese space industry today, the next logical question might be, where is all this private capital coming from?
Shunwei Capital
Shunwei Capital is the Venture Capital firm of Lei Jun, the CEO of Xiaomi. Lei Jun is worth around U.S.$10 billion, despite Xiaomi's stock price roughly halving since a large Initial Public Offering (IPO) on the Hong Kong Stock Exchange in mid-2018 (do not fret too much—the company still has a market cap of a cool U.S.$23 billion). Xiaomi is a company that lives by a specific idea: that it will build out an ecosystem of related products, some manufactured by Xiaomi, others by subsidiaries or partners, and that these products will become Internet of Things (IoT)-enabled and feed into a network. Xiaomi's current product line ranges from smartphones to robot floor cleaners, from umbrellas to luggage. The scale in my Hong Kong apartment is made by Xiaomi. In short, Xiaomi is working to build out an IoT-connected home of the future, and Shunwei Capital is a venture capital company making investments that are, at least to a certain extent, consistent with this vision.
Shunwei's investments into space companies have largely been consistent with this IoT narrative. The most notable investment by Shunwei has been its investment into smallsat company Galaxy Space. Galaxy Space raised a round of funding in late 2018 at a total valuation of RMB 3 billion, or around U.S.$500 million. Shunwei's total investment into the company is unclear, however the aforementioned Lei Jun apparently thought enough of the company to visit Galaxy Space in December 2018, while emphasizing the importance of IoT and 5G standards in the development of the company's LEO constellation. Indeed, Galaxy Space in particular has had strong support from Chinese private financiers, potentially due in part to the fact that Galaxy Space's co-founder is himself a former internet entrepreneur who made a successful exit from Cheetah Mobile (NYSE: CMCM).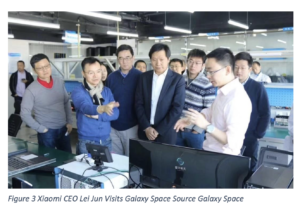 Separate to the investment into Galaxy Space, Shunwei has invested into Qiansheng Exploration, another remote sensing and IoT-focused smallsat company. It seems like Shunwei's investment into space has primarily been related in some way to Xiaomi's IoT and ecosystem ambitions. Outside of the smallsat industry, Shunwei has also invested in two launch vehicle companies, iSpace and Deep Blue Aerospace. These two companies both focus on liquid launch vehicles but in different ways. iSpace focuses on Methane-Oxygen technology, while Deep Blue Aerospace focuses on Kerosene-Oxygen technology. Overall, Shunwei may be pursuing a similar strategy to Xiaomi—to create an ecosystem of technology related to space.
Matrix Partners China
Perhaps the most "Blue Chip" financial institution entering the Chinese space industry has been Matrix Partners, a premier Silicon Valley Private Equity firm, through its Chinese subsidiary, Matrix Partners China. Matrix China has invested in Spacety—the smallsat manufacturer that also attracted funding from Lenovo—and iSpace—the private launch company that also attracted funding from Shunwei. The iSpace investment by Matrix merited a feature article on Matrix China's website, which accurately notes that the company intends its first orbital launch in 2019. Matrix has a number of investments into which it has continued to invest progressively larger amounts with each subsequent funding round, which could be a strong asset for either space company if future expansion requires significant funding.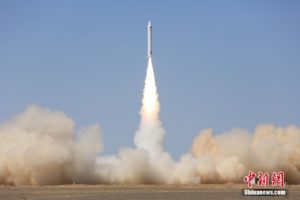 Until now, Matrix has invested in several of China's premier startups, including several that have eventually become unicorns. Among others, Matrix has invested into Didi Chuxing, a Chinese ride-hailing giant that ultimately beat Uber in China, and is now competing with Uber abroad. Matrix has also made investments into Momo, a popular messaging app that trades at a capitalization of around U.S.$6 billion on the New York Stock Exchange (NYSE) today, and ofo, the former champion of China's subsidy-filled bike sharing industry. In short, Matrix Partners China has significant capital at its disposal, and has made its investments in space relatively public and attention-grabbing. While the companies will obviously need to execute, and the market demand materialize as many analysts expect, it seems that Matrix, among other highly successful financiers, have made a level of commitment to the space industry.
Legend Capital
Legend Capital is the VC arm of Chinese electronics giant Lenovo. The company's investments into space have included smallsat manufacturer Spacety. Legend's investments into private new space companies have primarily been focused on bringing Lenovo's manufacturing capabilities and hardware know-how to the new space market, with Spacety, for example, in very early planning stages for a highly efficient satellite manufacturing facility.
Legend's involvement in space has been relatively small, however the company has a huge amount of assets, with around 400 investments and 400 billion RMB (U.S.$60 billion) under management as of 2017. While its investments into the space sector have been cautious to this point, Legend would certainly have the capability of ramping up investment if opportunities were to arise.
Others of Note
China Growth Capital (CGC)
China Growth Capital is a relatively well-established Chinese VC. The company entered the market in the mid-2000s, and currently manages over U.S.$1 billion in assets, largely in the form of U.S.$5-15 million investments into companies. The company's most significant investment into Chinese space to this point has been its leading of the most recent Landspace round of funding, which totaled 300 million RMB, or around U.S.$45 million. With investments in 229 companies as of 2017, China Growth Capital is one of the larger VCs involved in Chinese space, but has a comparatively small focus on space relative to other industries.
Compared with CGC's other investments, such as the Artificial Intelligence (AI) and e-commerce areas, its foray into the space industry is in a somewhat earlier stage. Ms. Yuan Gong had explained, "Why CGC chose Landspace," in November 2018 that CGC wanted to embrace the golden age of commercial space. As the development of commercial space has received increased attention from investors, the company expects more investors and a growing number of commercial space companies coming out with big news in the near future.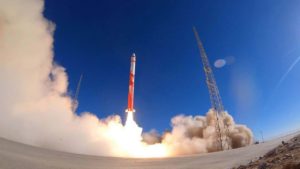 FounDream
FounDream is one of the few early VCs in China that has a noticeable focus on space, with several investments into different parts of the space ecosystem, and with only slightly more than a dozen investments in total. The company is seldom the leader in funding rounds, but appears in many, including Landspace's most recent "B+" round of funding (total funding of U.S.$45 million), its earlier B round (U.S.$30 million), and its seed round, as well as funding rounds in MinoSpace (a smallsat manufacturer), Space Wisdom (a smallsat TT&C company), and Star Arc (an IoT company).
Conclusions
Overall, the Chinese space industry has clearly seen a huge increase in private investment over the past few years. This investment is coming from a variety of sources, primarily VCs focused on emerging technologies. 2018 was clearly a year of fundraising, with Chinese launch companies alone, for example, raising several hundred million U.S. dollars over the past dozen or so months, with much of this coming from private investors.
Until now, this has been in part speculative, insofar as even commercial space companies in China remain in many ways beholden to government in terms of demand for services, access to launch sites, etc. While the government has cautiously opened the space market in recent years, these regulations are not very well-defined, and the ability of these private companies to continue to develop. For example, the ability of a company such as Landspace to reach 20 launches per year is still not certain from a regulatory perspective. In order for investment to continue coming from the private sector into the Chinese space industry, 2019 and beyond will need to see improved clarity on these regulations, and potentially regulations that are more favorable to the private sector.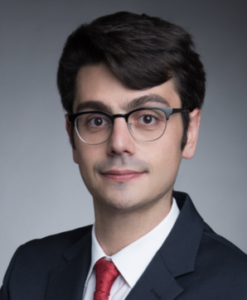 Blaine Curcio is the founder and owner of Orbital Gateway Consulting, a boutique market research and consulting firm focusing on emerging commercial opportunities in space and satellite industry, as well as the Chinese space/satcom market. Blaine is also a senior affiliate consultant for Euroconsult, and is based in Hong Kong. Blaine can be contacted at: [email protected]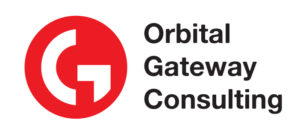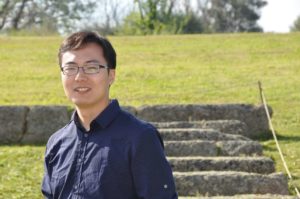 Tianyi Lan is the founder and CEO of Ultimate Blue Nebula Co. Ltd., a space and satellite consulting company. Tianyi is also the CEO of SpaceKey and was formerly an engineer at the China Academy of Space Technology (CAST). Tianyi Lan is based in Beijing. Tianyi can be contacted at: [email protected]