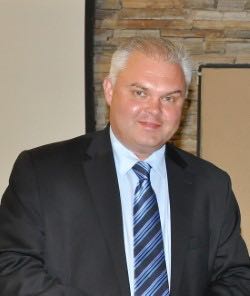 By Sergey Kutovoy
The huge expansion in the space industry, with a rapidly growing market and new satellite applications, is revolutionary but financing many of these projects is still a challenge, especially for small investors who have something to contribute to this revolution and want in.
The space market saw revenues of U.S.$8.8 billion in 2017, and is forecasted to rise to revenues of U.S.$27.18 billion by 2025. This said, the space market is considered to be very tough for entrepreneurs and investors in comparison with other, more traditional, sectors. New space systems require significant capital investments (hundreds of millions of dollars) and development time (several years). Governmental programmes still remain the main driver for the space sector, with even recently funded ventures by private investors reliant upon governments as the main customers for their services and systems.
What is the space industry to do under these conditions?
"The traditional space industry will begin buying up interesting start-ups," said Mark Boggett, Managing Director of Seraphim Capital, in his interview in the Financial Times. "In addition to acquiring technologies and business models, they will be gaining people who have a different DNA from those in the traditional space industry," he notes. "I would guess that in 10 years' time the majority of revenues from some of these players will come from business lines that don't exist today."
An example of an emerging space technology is an experimental spacecraft built by Surrey Satellite Technology Limited (SSTL), a subsidiary of Airbus Defence and Space, that was deployed in June 2018 and demonstrates a innovative debris-removal capability. The spacecraft, named Remove DEBRIS, was deployed from the International Space Station (ISS) and is currently carrying out its Airbus designed-and-built active debris removal experiments. This is undoubtedly the right response to the problem of space debris that is growing exponentially around our planet. But, the commercial market for space debris removal does not exist as yet and nobody is paying for the service. Who, then, will be the customer for this service?
From another market altogether we have Blockchain, which is a unique technology whose main feature is the provision of indisputable proof of an event transaction or contract thanks to unique algorithms and the distributed processing and storage of information. Most people these days have heard about cryptocurrencies that are having a significant impact in the financial world, for better or worse. The Cryptocurrency/Blockchain market has generated U.S.$3.8 billion in 2017, beating out venture capital funding, and the majority of analysts hesitate to predict its growth by 2025. Initial Coin Offerings (ICO) seem to occur every week, but cryptocurrencies are just a fraction of Blockchain application possibilities.
Many executives from the aerospace sector do not take the Blockchain seriously and have little interest in getting involved. Many are afraid to touch Blockchain, because of the unfortunate number of scams taking place. That said, Blockchain is emerging as a very powerful instrument to raise money and there are a lot of positive examples of this that force us to treat this seriously (e.g. the recent ICO by Telegram).
The World Economic Forum describes Blockchain as one of the key technologies of the future. As a result, there is a proliferation of initiatives exploring the potential of Blockchain in a variety of contexts beyond the well-known Bitcoin and other cryptocurrency applications.
For the first time in the history of the International Astronautical Congress (IAC), there will bethere is a special session dedicated to The Nexus of Blockchain and Space at the IAC69, Bremen, 1-5 October 2018. (Special Sessions Program, October 2, 2018).
Sergey Kutovoy, a Ukrainian entrepreneur, is one of the participants of this session. He is a leading advocate of applying Blockchain to space and satellite challenges. He is the founder of the JetSpecie and CleanSpecie projects that are committed to relieving investment tension in the aerospace sector by introducing a new way of fund raising – cryptocurrency crowdfunding. Sergey's team is developing a new way to finance the future of the commercial space industry that anyone can participate in. No longer will huge institutional investors be the only ones to reap the rewards of the huge opportunities in commercial space. In other words, you can now personally or institutionally invest in space projects via an easy to access cryptocurrency medium.
You can find descriptions of JetSpecie and CleanSpecie here.
JetSpecie is the first synergy of Blockchain and space markets and applies cryptocurrencies and Blockchain as a crowdfunding method for launching entrepreneurial space enterprises as a means of overcoming the daunting financial challenges of traditional investment markets. Starting from May 2018, JetSpecie is accelerated non-exclusively by FasterCapital (UAE) to raise funds to conduct an ICO.
CleanSpecieis first project in the commercial marketplace for space debris removal based on Blockchain technology. CleanSpecie substitutes traditional crypto mining processes that are wasting computing power and electricity for virtual coins, with a space debris mining process that will clean Earth's orbits, boost space technology development, and develop new markets. CleanSpecie is the winning startup of SEEDSTARS (Dnipro, Ukraine, 14 September 2018).
Making space rockets and satellites is not a new phenomenon, and even the Blockchain market, and its existing and emerging cryptocurrencies, is hardly new today. At the same time, there is an exciting opportunity and synergy to combine these two domains. Blockchain can serve as a revolutionary investment platform for the development of new space technologies and services. Similarly, space enterprises can help make the use of Blockchain technology more trustworthy and reliable.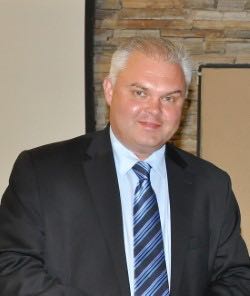 Sergey Kutovoy is a business development expert with 20-years operational experience in the aerospace business. Sergey has a mechanical engineering background and has a wide range of experience in international spaceflight projects (Antares – former Taurus II, EgyptSat-1, Sea Launch, Land Launch, Cyclone-4, etc.). Sergey has managed international business development activities at Yuzhnoye SDO (www.yuzhnoye.com) at a global level devoted to space and non-space areas.